It is easy to embed a Teamup calendar within Blogger.
Login to your Blogger account.
From the left menu, choose Pages.
Click on New Page. You are now in the blog editor.
Give your new page a title.
Click the HTML tab and enter the following code, making sure to replace the src URL with your calendar's URL. :
<iframe src="http://teamup.com/ksc5e84a987da08a35/" frameborder="0" width="100%" height="800px"></iframe>
Adjust the height value as necessary while giving as much vertical space to your calendar as possible.
Save and then Preview to check your new page. Publish it once you are satisfied.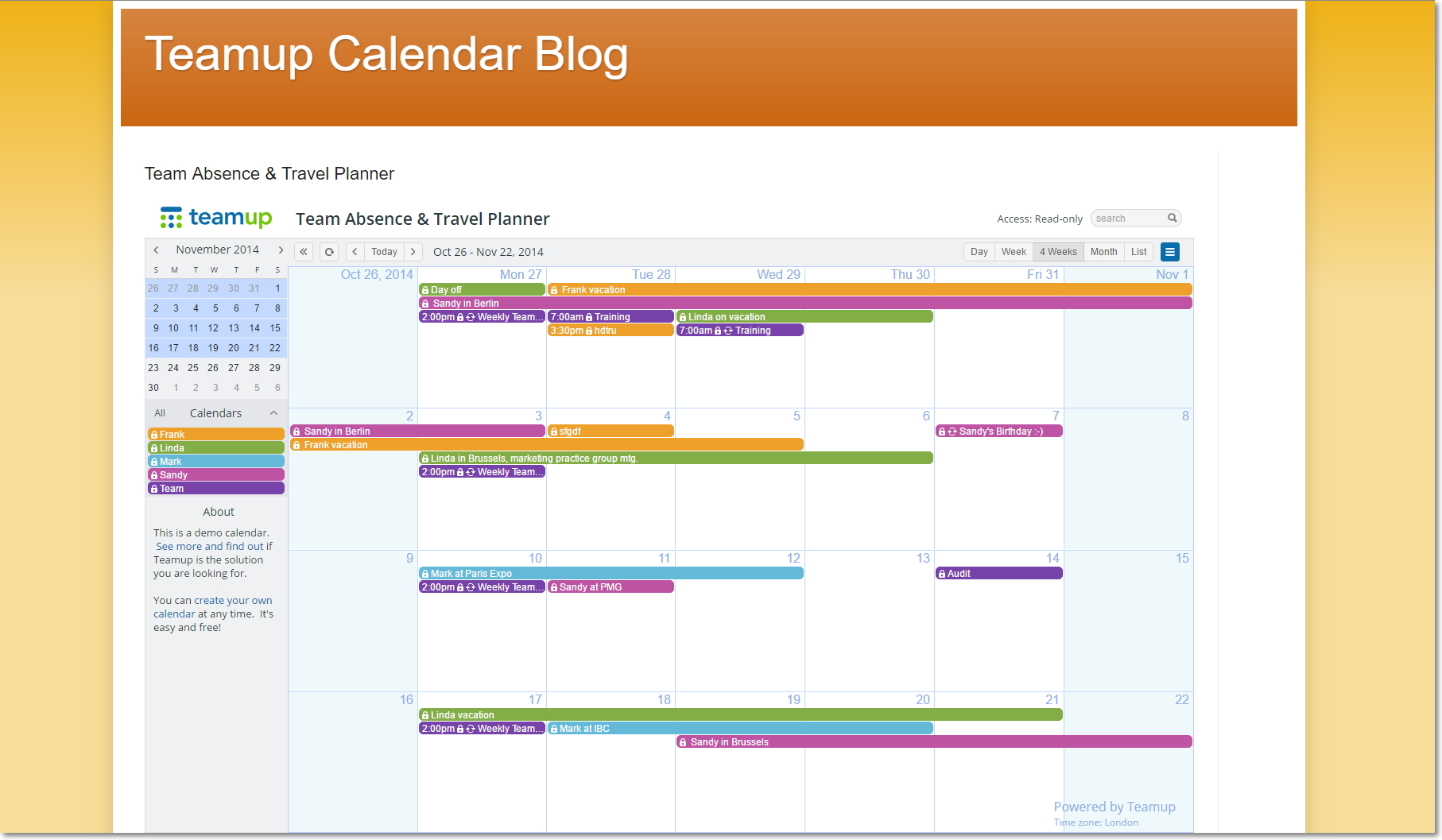 Now your Teamup Calendar can be seen by your blog's audience!