The Teamup Plugin for WordPress Sites makes it easy to insert a Teamup Calendar into a WordPress site. The Plugin is currently in beta. Please follow the steps below to install the Plugin and start using it. Your feedback would be appreciated!
Installing the Plugin
Step 2: Upload the Teamup plugin.
Go to the Plugins page from your WP admin dashboard.  Click Add New > Upload Plugin > select the zip file you downloaded in step 1.
Step 3: Activate your Teamup plugin.
Locate Teamup Calendar from the list of the installed Plugins and click Activate.
Now the plugin is ready for you to use.
Using the Plugin
Start to add a new page or post, you will see the Teamup icon in the toolbar:

Click the Teamup icon, a configuration window pops up where you can choose how you want your calendar to appear on your site or blog: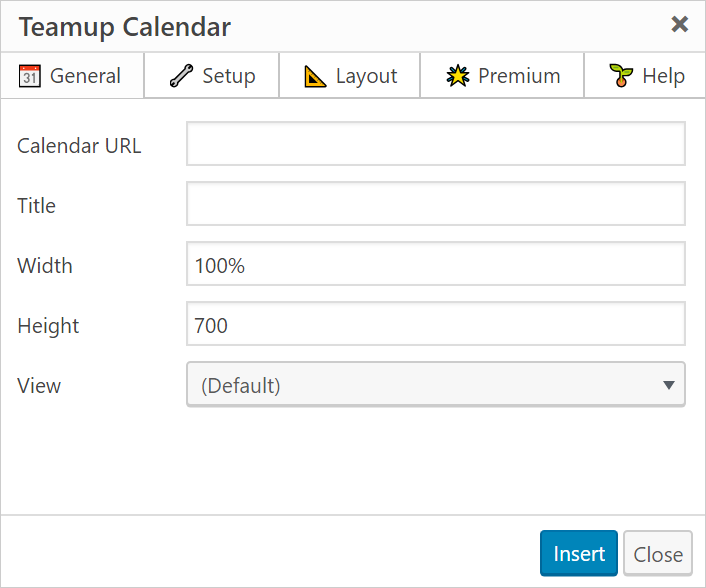 Explore the configuration tabs and select what suits your need.  Essentially, the configuration options make it easy to apply calendar link parameters so you do not need to tweak the code yourself.

Thank you for participating in the private beta. We look forward to your feedback!