Do you have too many events to be displayed and you are wondering how you can see a specific event or all events of a specific type?
Teamup's filtering capability allows you to filter events by keywords and by sub-calendars.
The picture below demonstrates how to filter all training plans on a team calendar filtered by keyword "training".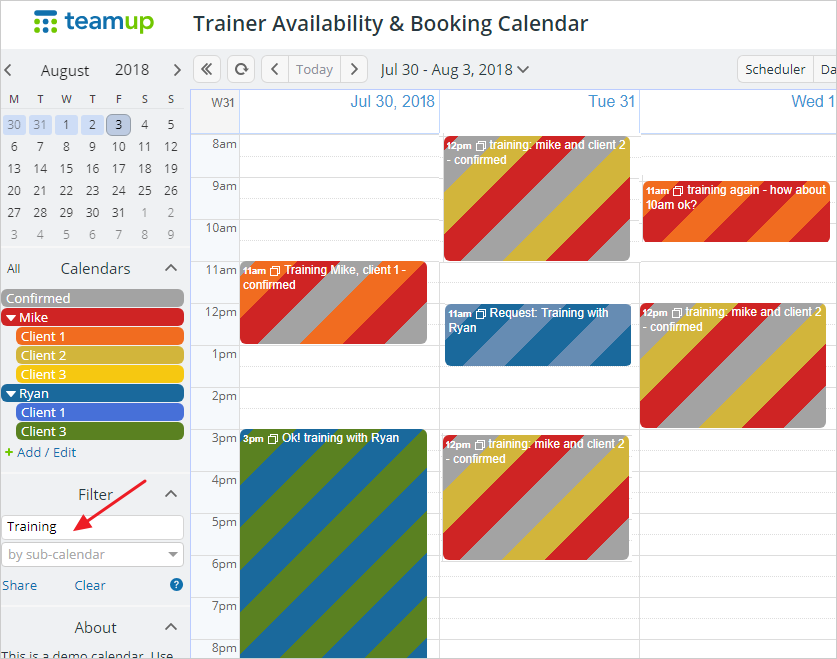 Filter by keywords
An important fact to remember is that this filter applies only to the events on your screen. It does not filter all events in your calendar. Take an example where you'd like to know how many of your team members have approved vacation plans during the next 4 weeks. First, alter your display to show 4 weeks worth of events. Do this by switching to the multi-week view (set to 4 weeks in settings) or append ?view=mw4 to your calendar URL. Then enter 'vacation' in the keyword filter.
When multiple keywords are entered– the OR logic is applied, not the AND logic. That is why the results are expanding rather than narrowing.
Filter by sub-calendar
In the same way as the keyword filter, the sub-calendar filter that appears below the keyword filter, applies only to the on-screen events. In the example listed below, you may like to see only Mike's schedule: simply choose Mike  from the drop-down arrow.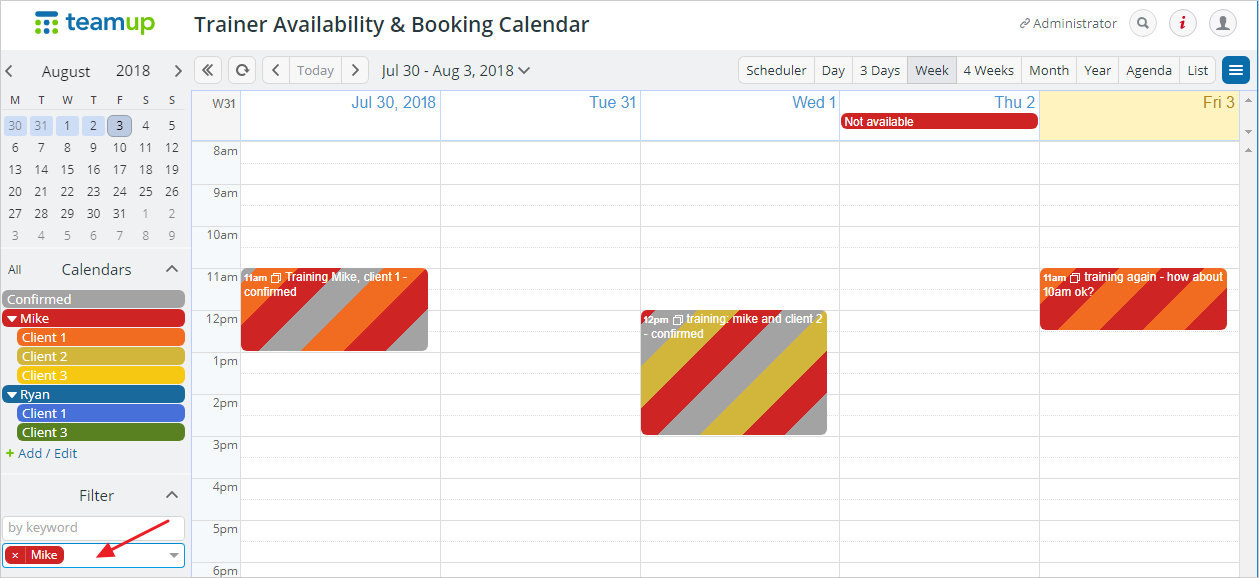 Share
Click on Share to open up your calendar in a new tab or window with the filters applied.
You can bookmark that calendar link, or share it with others to see the filter applied. Please be aware that the link you use for filtering has the appropriate access permission for the people you want to share the filtered results with. Alternatively, you could share how to filter and let everyone filter from their own calendar link.