Teamup has powerful, free mobile apps for both iOS and Android. You can search the events on your Teamup calendar when using Teamup mobile apps. Note that the search function will filter events within the displayed date range. Simply swipe up and down, or left and right to see results in the past or future.
Choose the best view for searching
The List view may be the easiest to see all search results, as you can see more event details and scroll easily to see search results in any time period. On the other hand, search results displayed in the Month view may provide you with insights on how the events are spread across the calendar grid. You can switch among any of the four views in the left sidebar.
Search by keyword and custom fields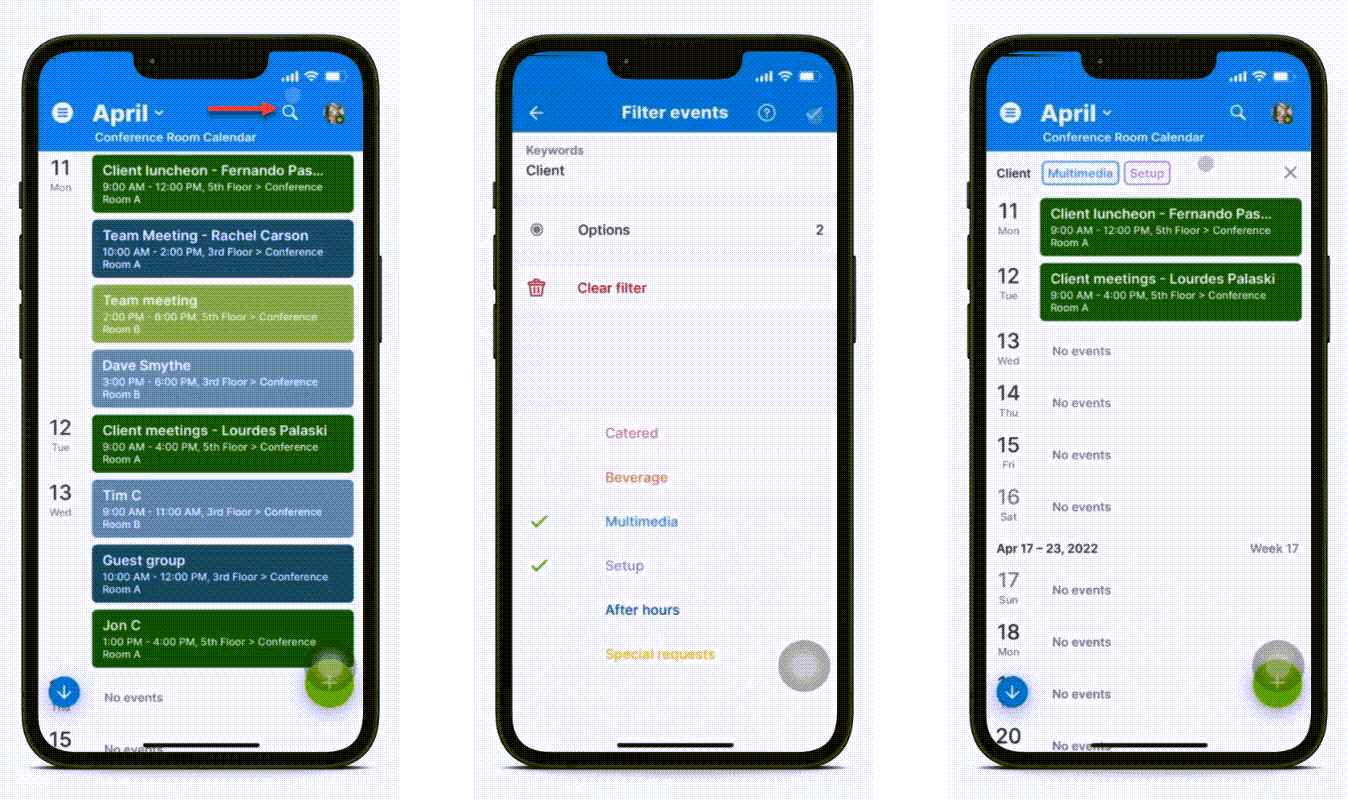 Here's how to search Teamup mobile apps:
When viewing your calendar, you will see a magnifying glass icon in the top right. Tap the icon and you will see the options for filtering events.
You can enter a keyword or select an option from a custom field. You can also use a combination of filters, such as a keyword and a custom field, or multiple custom fields.
Click the x icon in the search box to clear the search parameters and return to an unfiltered calendar view.
Note: If you close the app while the search results are displayed, when you re-open the app, you will return to the previous search results.
Search in selected sub-calendars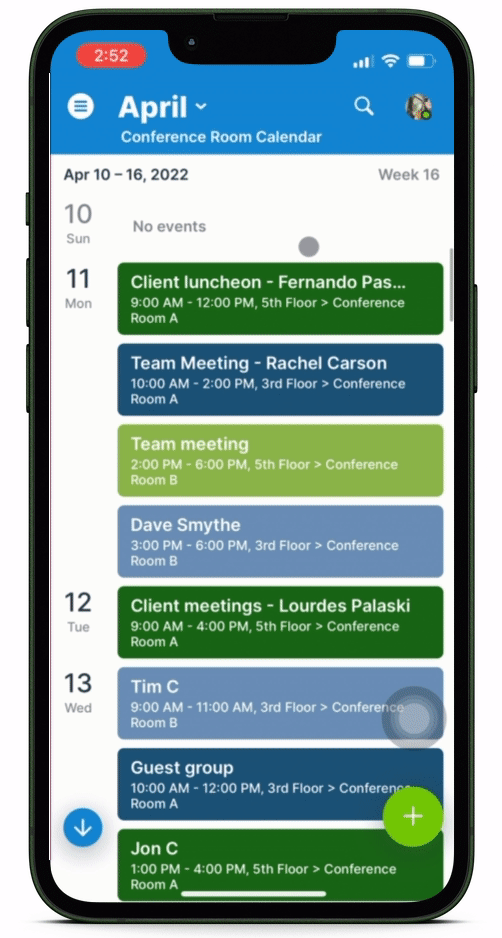 On the left sidebar, you can select which sub-calendars to view. Then you can search or filter events using the same method described above but within the selected sub-calendars only.
To search events on one sub-calendar only, tap the eye icon on the right side of that sub-calendar's title bar. This will toggle off all other sub-calendars to display the selected sub-calendar only. To add more sub-calendars, tap the title bar of the sub-calendar you want to add to the display. If your sub-calendars are organized in folders, you can toggle all sub-calendars in a folder the same way.
Explore more