With Teamup Calendar, you have three powerful ways to search your calendar: Teamup's built-in search function, the search functionality of your browser, and Teamup's built-in filters.
Teamup search
The first search method is the calendar's built-in search box. You'll find it in the top right of your calendar:

Click the search icon and the full search dialog window will open, along with the search results if you have already entered a keyword.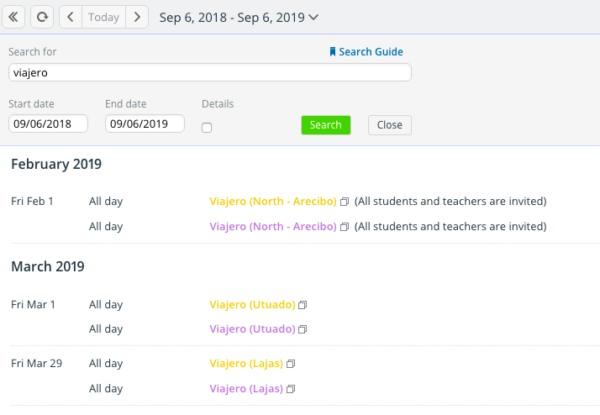 You can view event details in search results, without opening the individual events. Look for the Details checkbox in the search dialog. Check it to see event details displayed in the search results: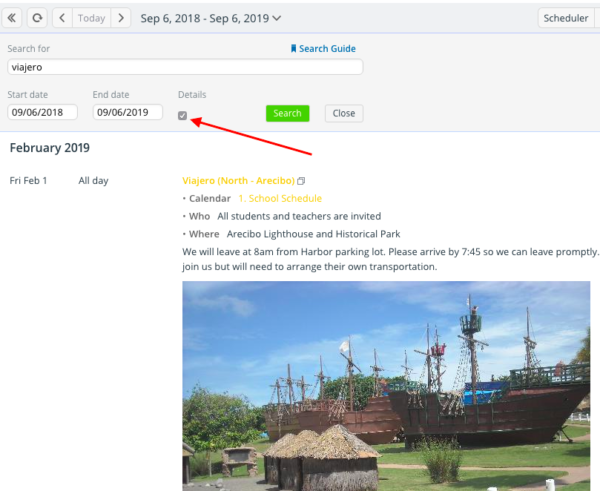 Helpful tips
Note that you can use search operators to get more specific search results.
By default, the start date is six months in the past and the end date is six months in the future for the calendar's built-in search box. You can adjust these start and end dates. Click the start date or end date field to open the date picker and select the date range you wish to search.
Click the arrow to the left of Today to set the date range to the past one year; click the arrow to the right of Today to set the date range to the future one year.
Browser search
The second search method uses your browser's search functionality.
Put your calendar in list view with Show details checked.
Adjust the date range as desired. You can search up to one year of calendar data at a time.
Use Ctrl+f (Windows) or Cmd+f (Mac) to bring up your browser's search box.
Enter your keyword and press Enter.
The results will appear as highlighted terms within the calendar blocks on your screen.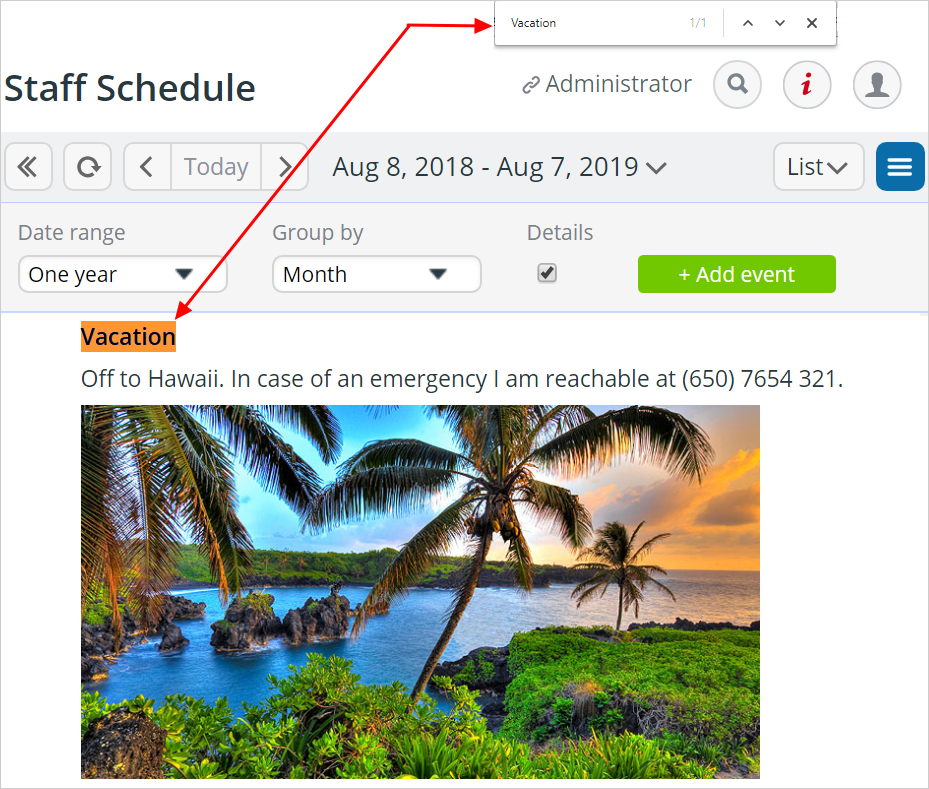 Filtering
Use Teamup's built-in filters to filter events by keywords, sub-calendar, or custom event field contents. You can use filters in combination, as well. Find the filters on the left control panel of your calendar, below the list of sub-calendars. Here's more information about using filters on a browser.
You can also filter calendar events on Teamup mobile apps. See here for using filters on iOS and here for using filters on Android.
Keywords: search events, text search, filter calendar data