When you have many events on your screen and you need to see only the events on a specific sub-calendar, there are two ways to achieve this:
Hide / Show Sub-calendars
Hover over the sub-calendar, an eye icon appears to the right.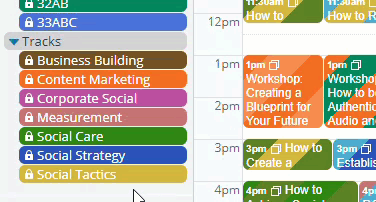 Click to show events on this sub-calendar only. All other sub-calendars become invisible. If expected events are not visible, make sure the sub-calendars are not hidden.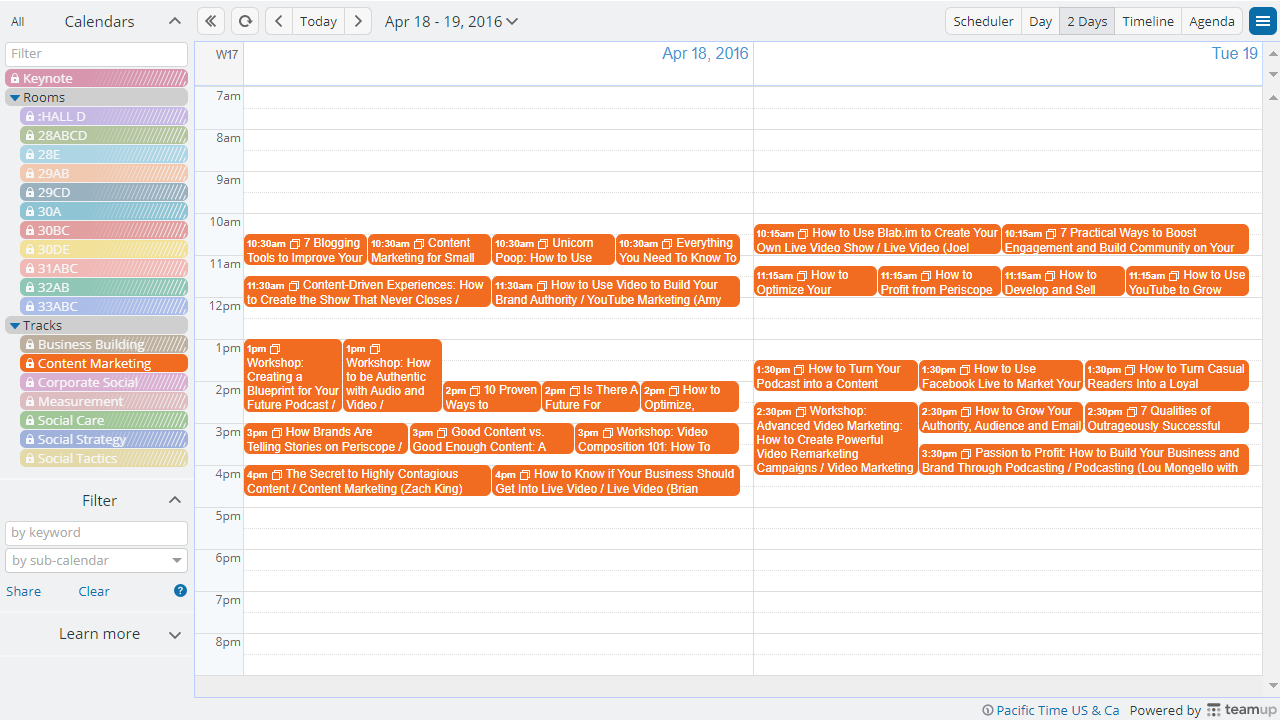 Learn more about hiding or showing sub-calendars.
Filter

Go to the Filter section below the calendar list. Click the by sub-calendar field and select your desired sub-calendar or start typing a word that's in your calendar into the keyword field and then select from the shortened list.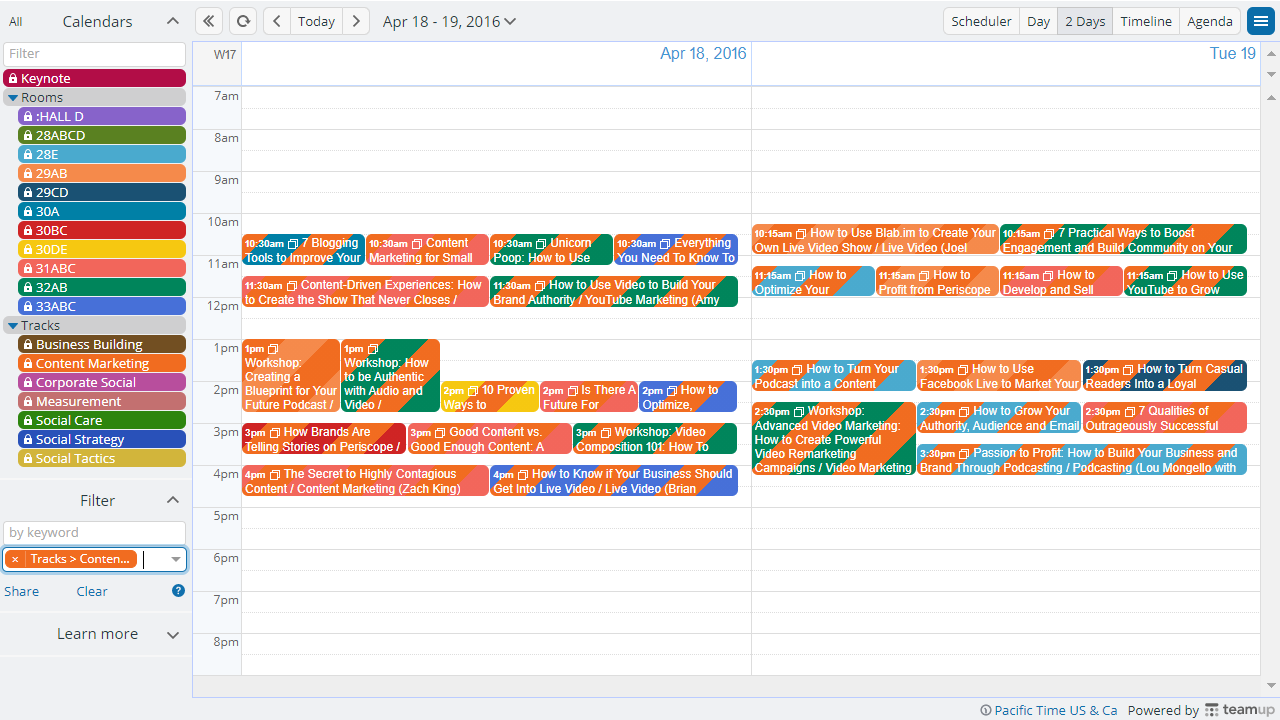 Read more about filtering events.