To invite people to events, follow these steps:
Right-click or open the event on your calendar and select Share > As page. The event will open as a stand-alone web page. Copy the page URL.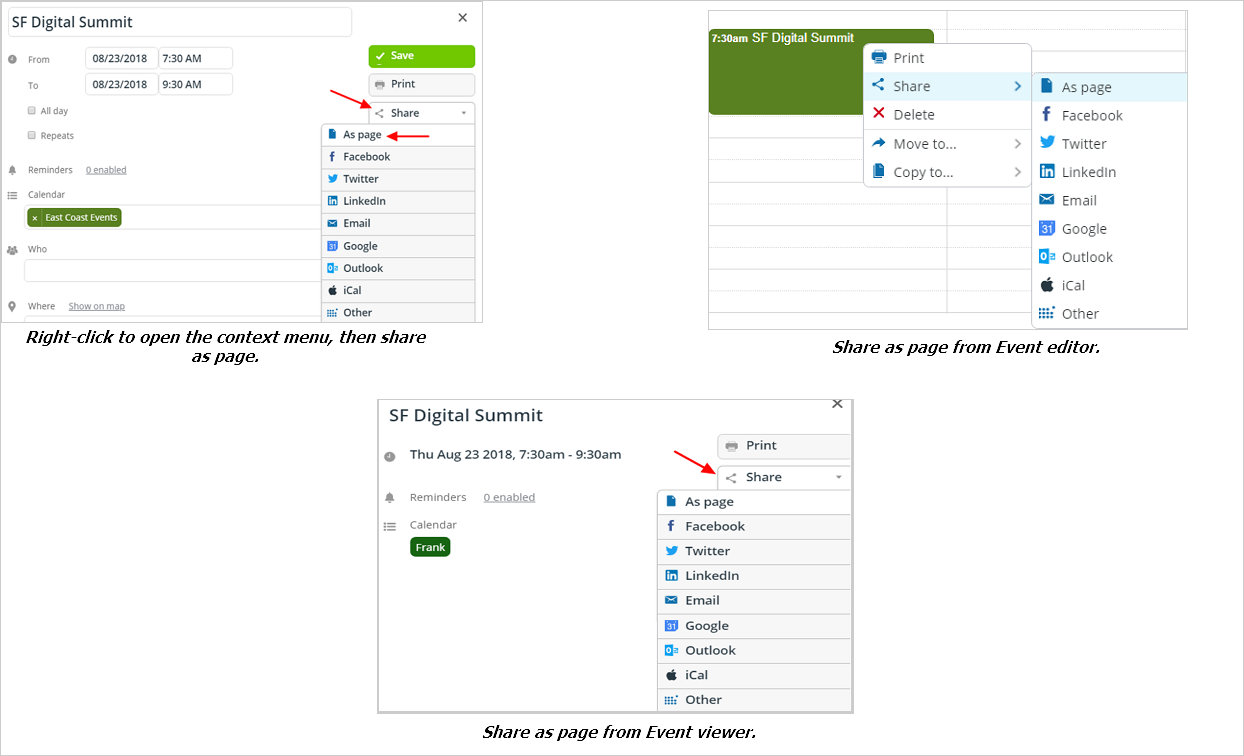 Send the event page URL to your invitees. You can send the page URL via email, messaging, social media, or text, as desired.
When invitees open the event page, they can add the event to their personal calendar by using one of the buttons in the top right.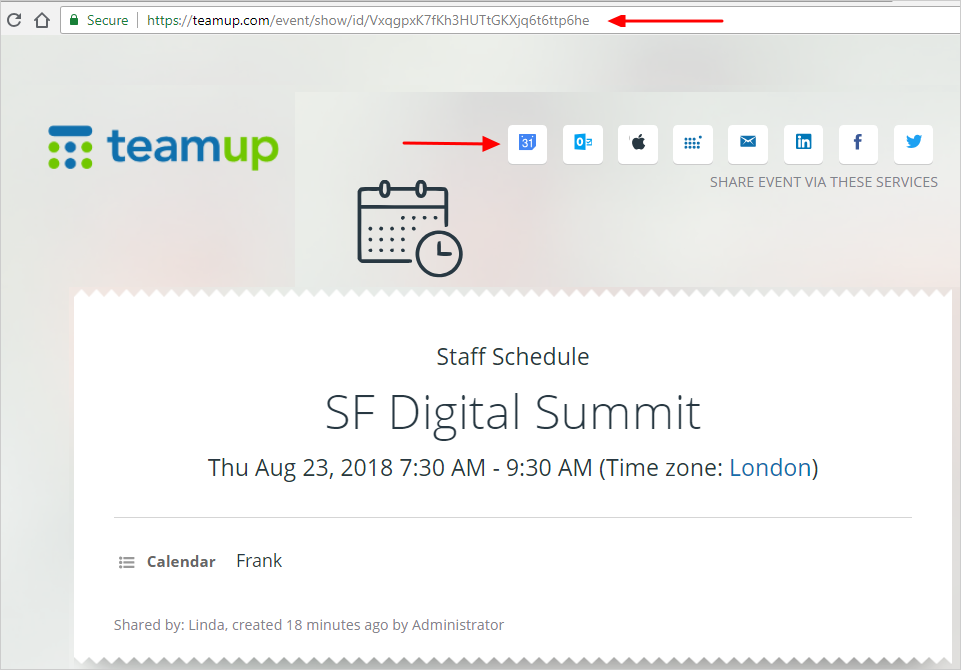 For any event that is open to the public or a large group, you can use the event page as your event website and invite people by sharing the URL. Here is an example of an event page.
Enable signup if that is required for your event.
Note that all the share and import options on the event page are also available in the Share menu of the event.You can add the event to your own personal calendar without opening it as an event page.
Benefits of sharing an event page
The event page you share has no link back to your calendar. This makes it easy for you to share a specific event with others, without sharing your entire calendar.
It takes a lot of effort to promote events to the public, or to coordinate  and invite large groups for even participation. Share as page is a simple but powerful tool. Simply provide the event details and add any design elements to your calendar event. Then share it as an event page. You've created a unique, single-page event website, with a unique URL, which you can easily share with anyone.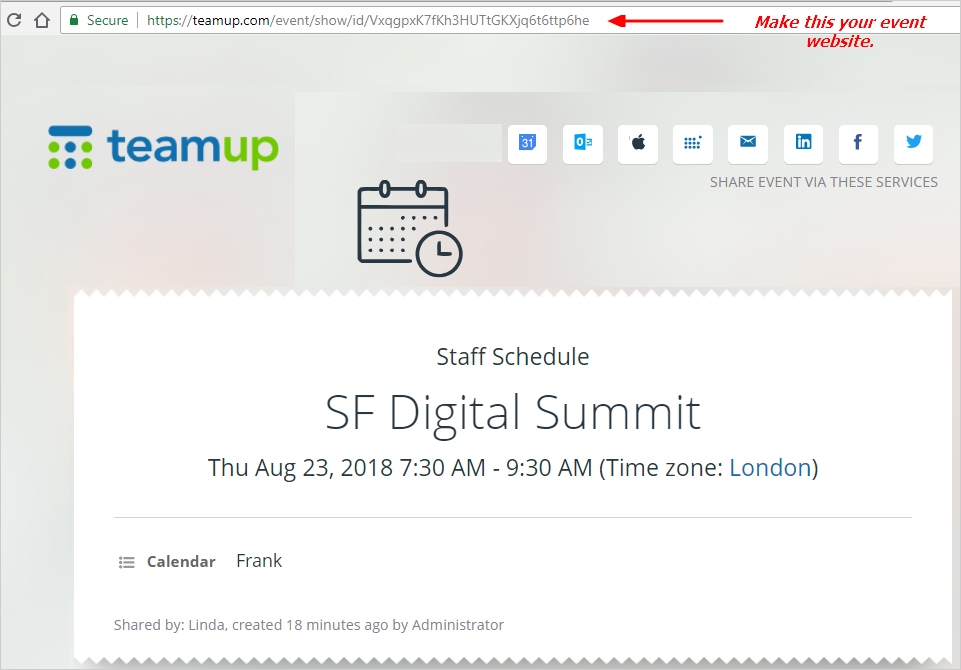 If you make changes to the event in your calendar, the event page will automatically reflect those changes. Update the content at any time, adding details or other information as needed (see how to add images). Your invitees will always see the latest information about your event whenever they open your event page.
No more endless emails or text messages to update everyone for any changes to the event!
Your invitees can click a button to add the event to their personal calendar. It's also easy for them to share the event to their social media network with the button options!
Enabling event signup
If signup in advance is required for your event, you can enable the signup option in the event editor. See more about event signups.
Once it is enabled, a signup button will appear on the event page, as shown below: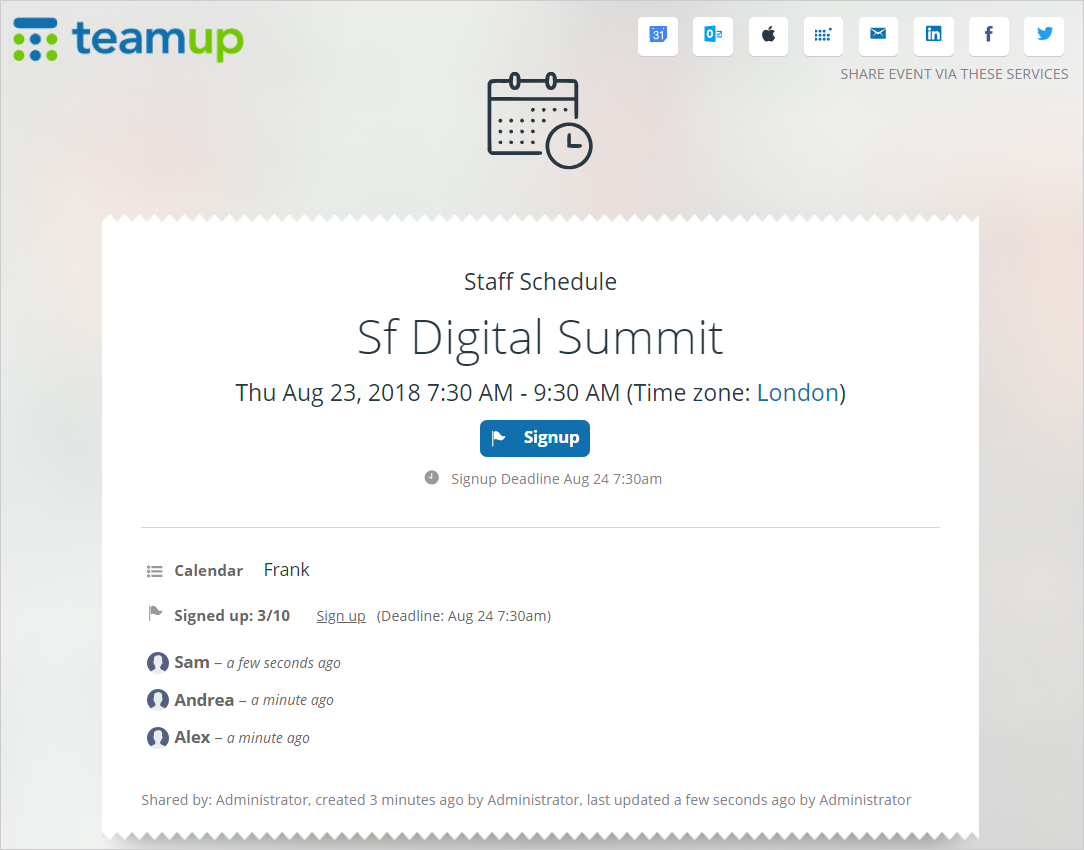 Learn more:
Keywords: send event invitation, invite others to event, share event