Teamup Calendar can help you organize the signup for an event. Signup is an option that can be activated inside the event editor for each event. If signup is activated, calendar users can sign up for an event with their name and email address.  You as the event organizer can easily keep an overview of who have signed up.
Enabling Event Signup
In the event editor, look for the Options button. It is available to all users who have the administrator or modifying permission to the event.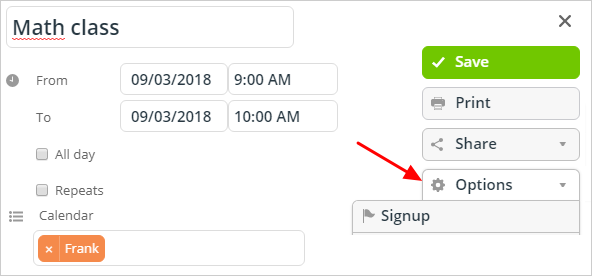 Then on the pop-up, enable event signup and click the Done button: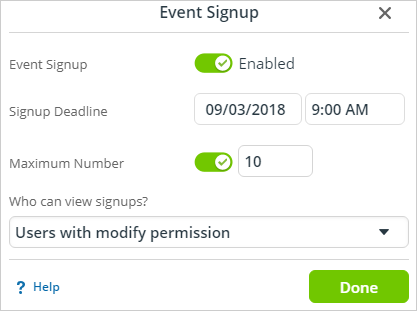 You can set a deadline for signups. You can also set a maximum number of signups for the event. Toggle on the maximum number option, then enter the desired number.
Signup via event creator
Once it is enabled, a Signup button will appear on the Event editor: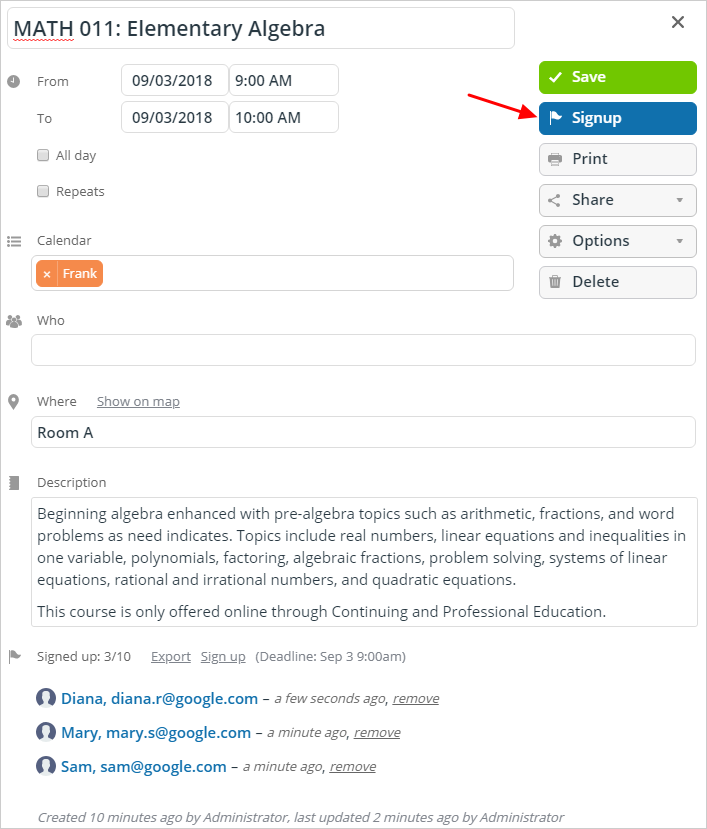 Signup on event editor
The event creator with the administrator or modifying permission can sign people up within the event editor. A list of people who have signed up will be displayed in the bottom of the editor, with name, email address and the time that the user signed up.  It is also possible to remove the sign up. The event organizer may export the list of signups to a .csv file.
Signup by other users
When an event is open for signup, the signup button appears in the event viewer accessible to all users with read-only access to the event.
To invite people who do not have access to the calendar, click the Share button and select Share > As page.  The event page opens up with its own URL where the signup button is also available: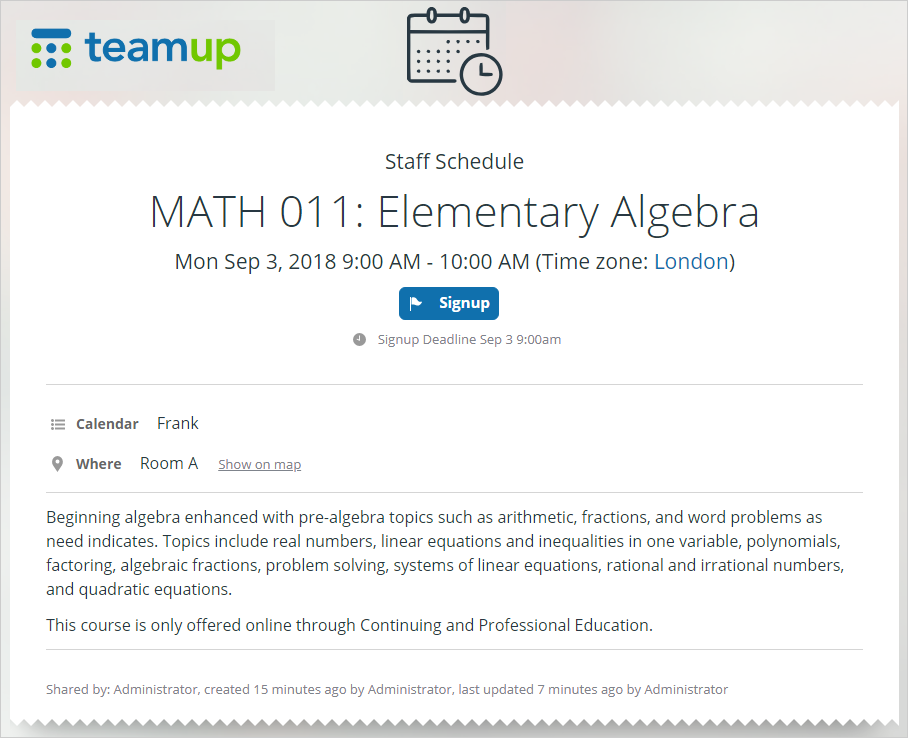 Sign up on event page
If the event creator has chosen to allow everyone to see who has signed up, the list of names will be displayed in the bottom of the page. To protect privacy, email addresses are not displayed.
Related Topics:
Keywords: Signup, registration, rsvp, participants