Benefits of having a User Account
Anyone can create a Teamup user account. The use of a user account is optional because access to a Teamup Calendar is possible via calendar links without a user account. However, a user account offers additional benefits and currently allows you to do the following:
Keep all your calendar links in a dashboard, so you don't need to bookmark them one by one.
Set up and manage event reminders, so you don't miss any important upcoming events.
Creating a User Account and Login to your account
To get started, register or click the link Create a user account on the login page: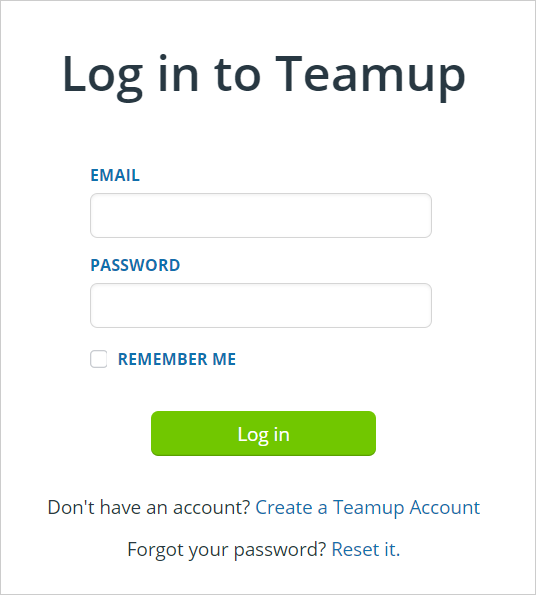 Please note that the option to reset password here refers to the password for your user account and NOT for access to any calendar you have created in the past.  You can access your calendar as usual via your calendar link without login. Optionally, you can add your calendar link to the dashboard of your user account for quick access.
What to expect when you are logged in to your account
You will see a green  button on calendars that have not been added to your dashboard.
When you view or edit an event, you will see the option to enable reminders for that event.
In your calendar preferences under the blue  calendar menu in the top right, you can select Default Reminders and set reminders for all events on individual sub-calendars.
Currently user accounts are not yet associated with permissions to access your calendar. If you have a password protected calendar link, you still need to use the password provided by your calendar administrator to access that calendar.