If you regularly work with Teamup, the Dashboard will be of great help for you. It remembers all your calendars for you in one place and is accessible from anywhere.
This is a new feature. Your feedback to support@teamup.com is welcome.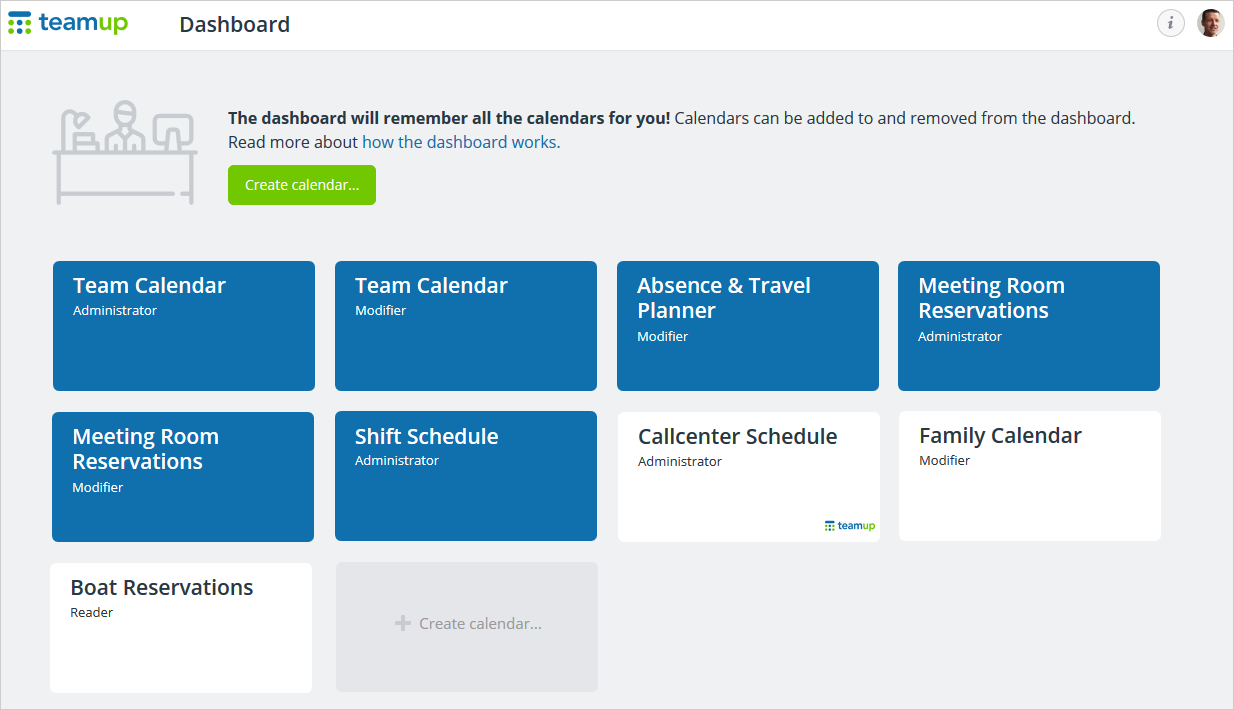 How to access the Dashboard
To access the dashboard, first login to your Teamup account: https://teamup.com/login
If you don't have a Teamup account yet, you will need to create one.
How to add a calendar to the Dashboard
To add a calendar to your dashboard, first make sure that you are logged in.
Then, open the calendar and use the green plus button (

) in the header to add the calendar to your dashboard.

Once a calendar has been added to your dashboard, the green plus button does not show up anymore.
Get back to the Dashboard
To go back to your dashboard, click your profile picture in the top right and select Dashboard: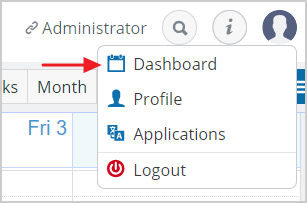 To remove a calendar from your dashboard, place your mouse over the calendar and click the "Remove" link.