If you have a Teamup user account, you can use the synced, global calendar dashboard on your web browser and your mobile devices.
When you create a Teamup calendar, it is automatically added to your calendar dashboard.
When someone gives you calendar access via your user account, the calendar will automatically be added to your dashboard.
If you have a calendar which you access only via a shareable calendar link, you can add it to your dashboard.
See here for how to add a calendar to your dashboard on a browser.
Access your calendar in the mobile app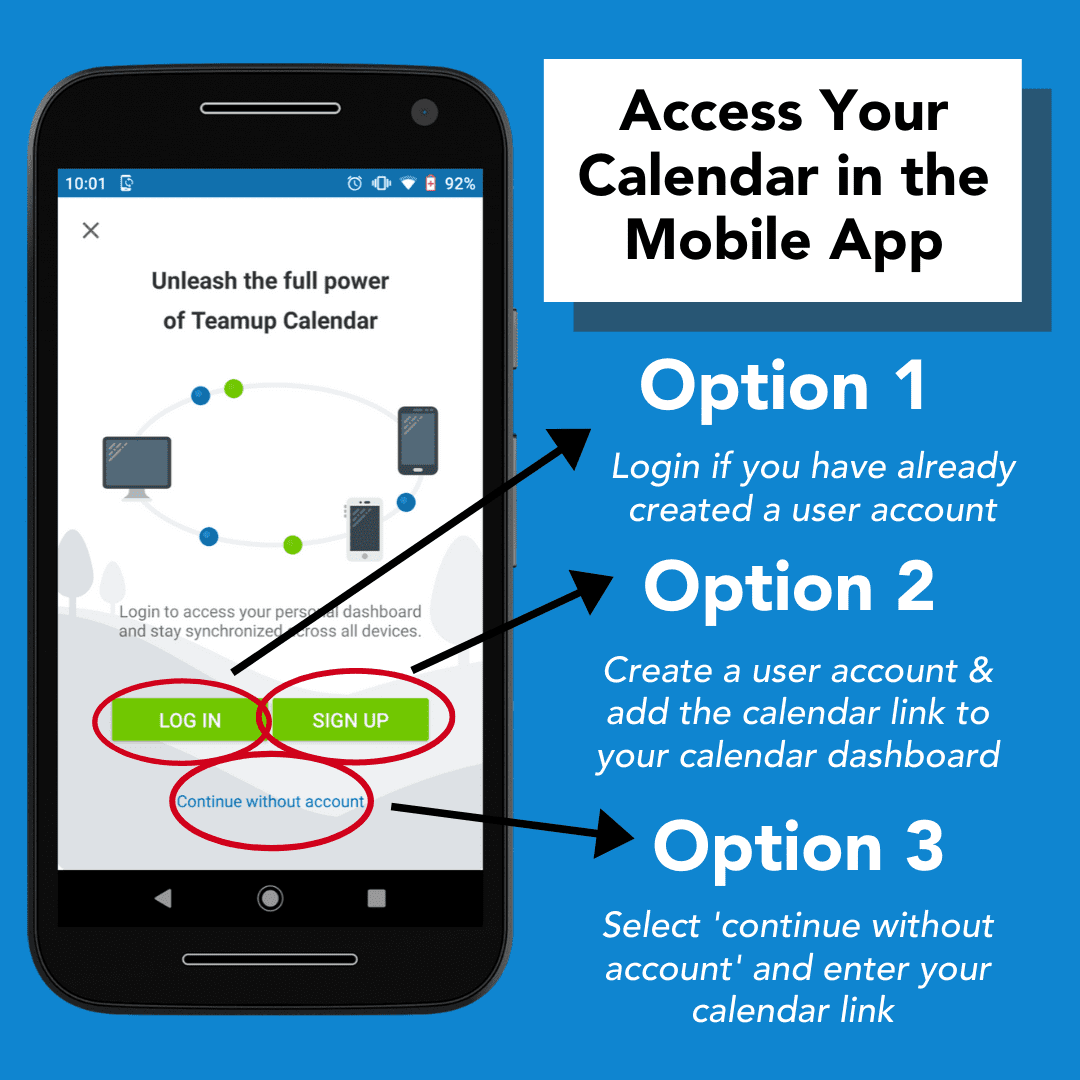 Add a calendar to the dashboard on mobile
To add a calendar to your dashboard:
Swipe to open the left sidebar.
Tap the calendar icon to open your calendar dashboard.
Tap the + button in the top right.
Choose Connect an existing calendar. Then type or paste in the calendar link.
Your calendar will show up on your dashboard. Tap to open the calendar.
Note: if you need to create a new calendar to add to your dashboard, use a web browser or mobile browser to do so. Teamup mobile apps do not currently support new calendar creation. Go to a browser, create the new calendar, and add it to your calendar dashboard on the browser. Or copy the link and add the calendar to the mobile app as instructed above.
The Welcome Calendar
You might also notice the Welcome Calendar on your calendar dashboard.
The Welcome Calendar is a helpful calendar added automatically by the Teamup system for new users. It has a few calendar events with the basic info you need to get started. There is also a feed of regularly changing tips and feature updates. You can keep it as-is, modify it, or remove it from your dashboard if desired.