WHY YOU NEED PASSWORD PROTECTION
Teamup is unique in that no user accounts are required to use the calendar.  A Web URL is all that is needed to access Teamup Calendar.  This simplifies access for many users.  However, if you are concerned about the security risk of the calendar link falling into unauthorized hands, enabling password protection for any links you manage would be the easy solution.
HOW TO CONFIGURE PASSWORDS
To configure password protection for your calendars, complete the following steps:
Make sure you are using a paid version of Teamup Calendar
Open the calendar's Settings menu by clicking on the menu sign in the top right corner of the screen.
Select the Sharing section. You will see a list of the existing calendar links. The   indicates which of the calendar links have passwords enabled:
Now, when attempting to access the a calendar via a link that is password protected, it will prompt you with a login screen: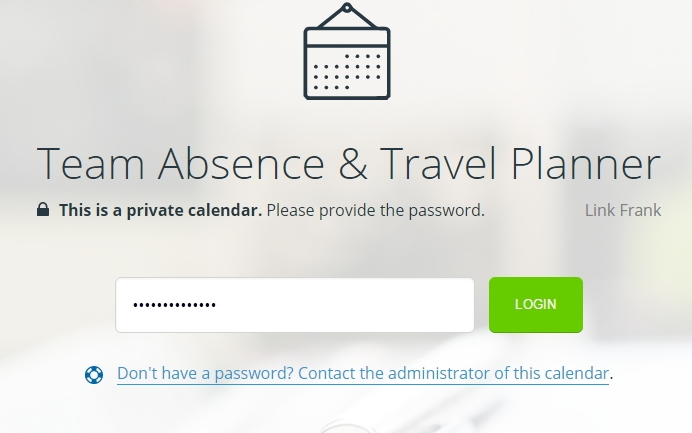 A Plus or Premium subscription plan is required to enable password protection.  See our Plans and Pricing page for more information.
HOW TO CHANGE OR RESET PASSWORDS
Non-Administrators:
Passwords for non-administrator users can only be changed by the calendar administrator.
Non-administrator users cannot request a password reset.
Administrators:
Administrators can change their own passwords in Settings > Sharing.
Administrators can also request a password reset on the login screen.
RELATED: What You Need to Know About Your Administrator Link