You can easily copy any event on your Teamup calendar with the built-in copy ability. Here's how to do it.
---
Copy to any date
If you need to make a duplicate of an event you have already created, it is easy to do so.
Right click on the event you wish to copy.
Choose Copy to.
On the small pop-up calendar, select the date you desire, or click the Today button to copy the event to the current day. (It will remain in the same time slot.)
The event will copy to the selected date.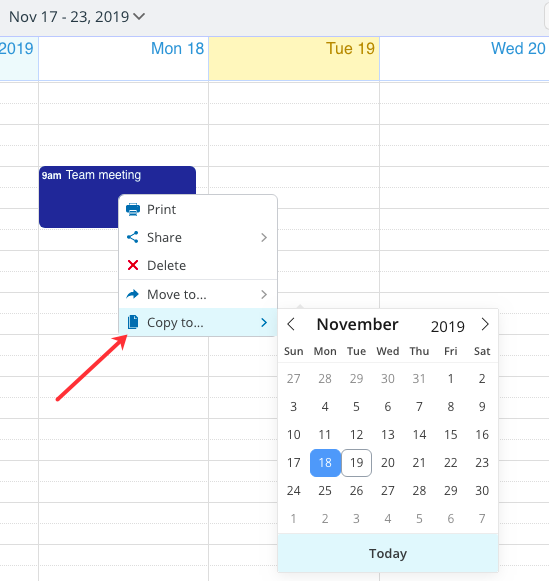 Control or Command + drag to copy events
Alternately, hold down the Control key on a Windows PC, or the Option key on a Mac, and drag the event to another slot: doing so creates a copy of the event at the new place.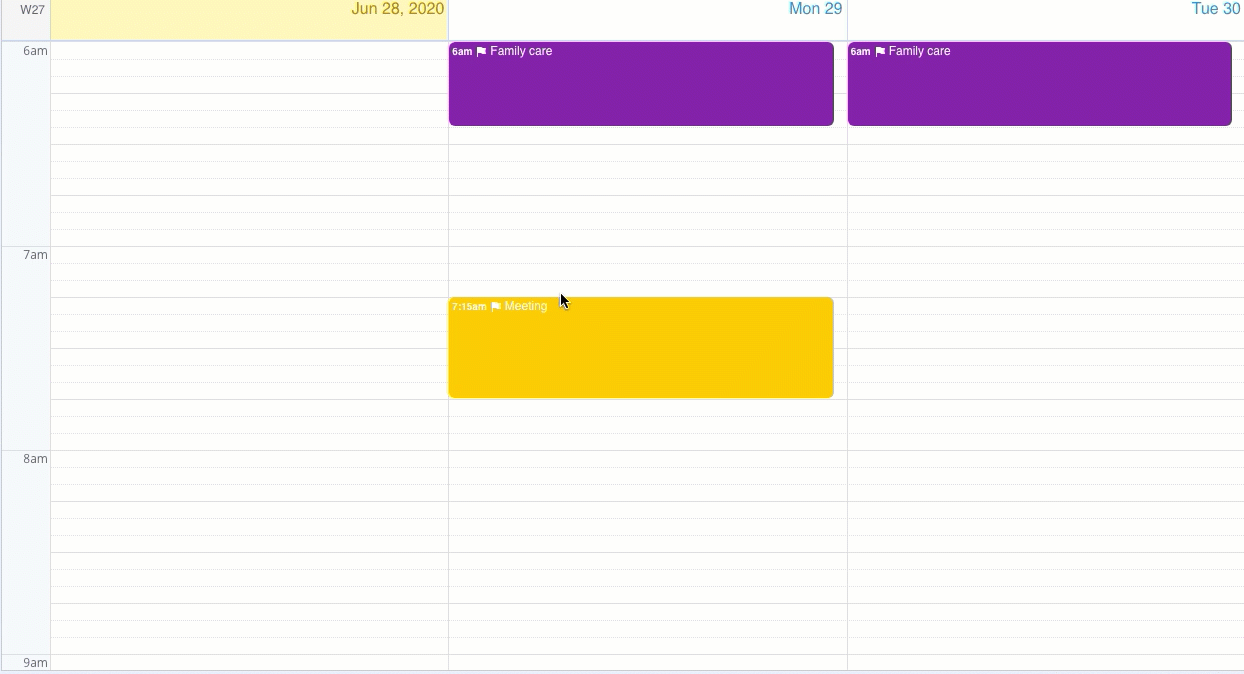 If you need to copy an event from one sub-calendar to another one on the same day, you can use the Scheduler View to do so quickly: Ctrl-drag the event to the column you want the event to be copied to. The sub-calendar value will be automatically updated: