If you need to make a duplicate of an event you have already created, it is easy to do so.
Right

click

 on the event you wish to copy.

choose

Copy to.

On the small pop-up calendar, select the date you desire. 

The event will 

copy

to the 

selected

date.
Alternately, hold down the Control key on a Windows PC, or the Command key on a Mac, and drag the event to another slot: doing so creates a copy of the event at the new place.
See this video for a demo on how to copy events within your Teamup Calendar:
Note that the screens in the video will be updated soon.
If you need to copy an event from one sub-calendar to another one on the same day, you can use the Scheduler View to do so quickly: Ctrl-drag the event to the column you want the event to be copied to. The sub-calendar value will be automatically updated: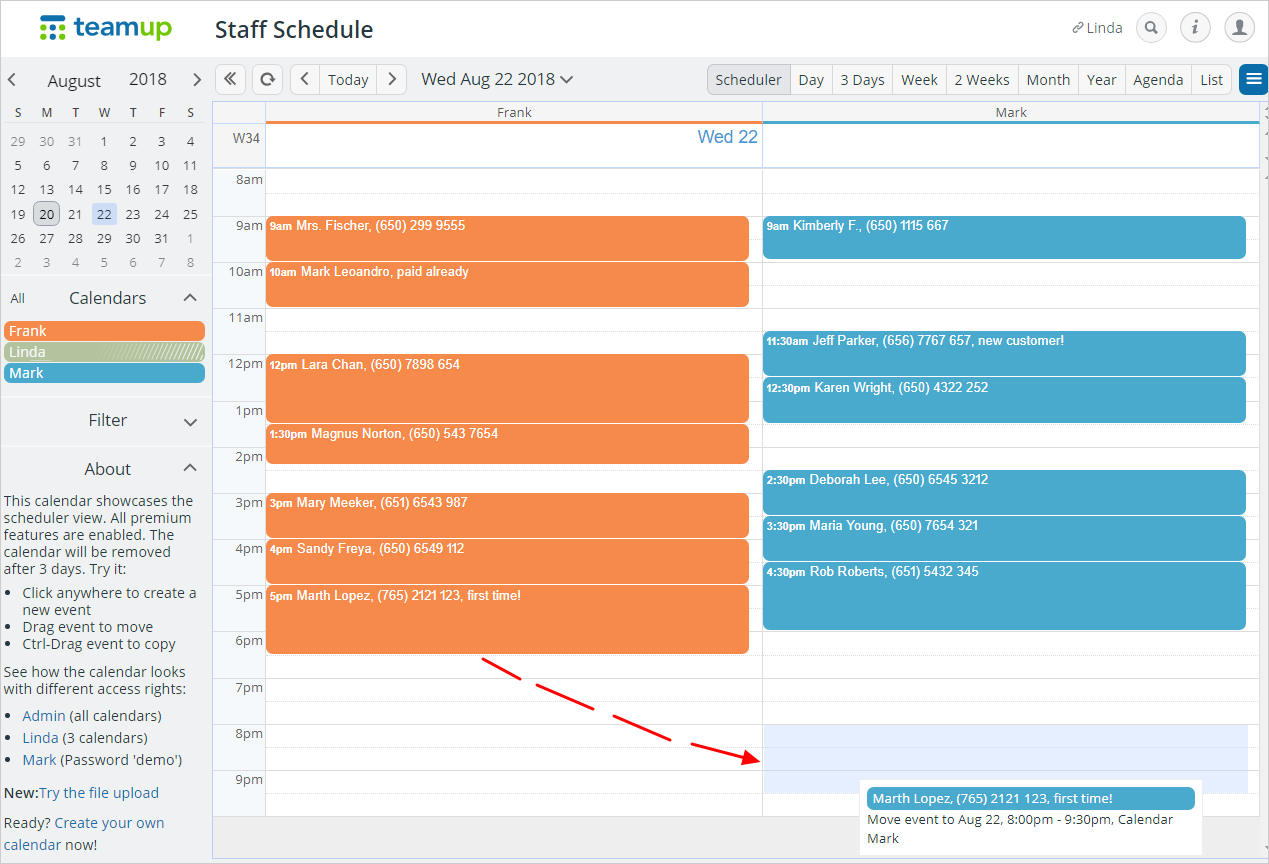 Learn more:
Keywords: duplicate events, how to make another version of event