Wondering if your calendar events are in the right time zone? Worried about handling daylight saving time? Here's what you need to know about the time zone for your Teamup calendar events.
View events in the time zone you prefer
To see what time zone your calendar is in, look in the bottom right corner. Is it the correct time zone for the region you are in or the time zone you prefer? If not, click it or click the time zone option from the blue menu to change the time zone.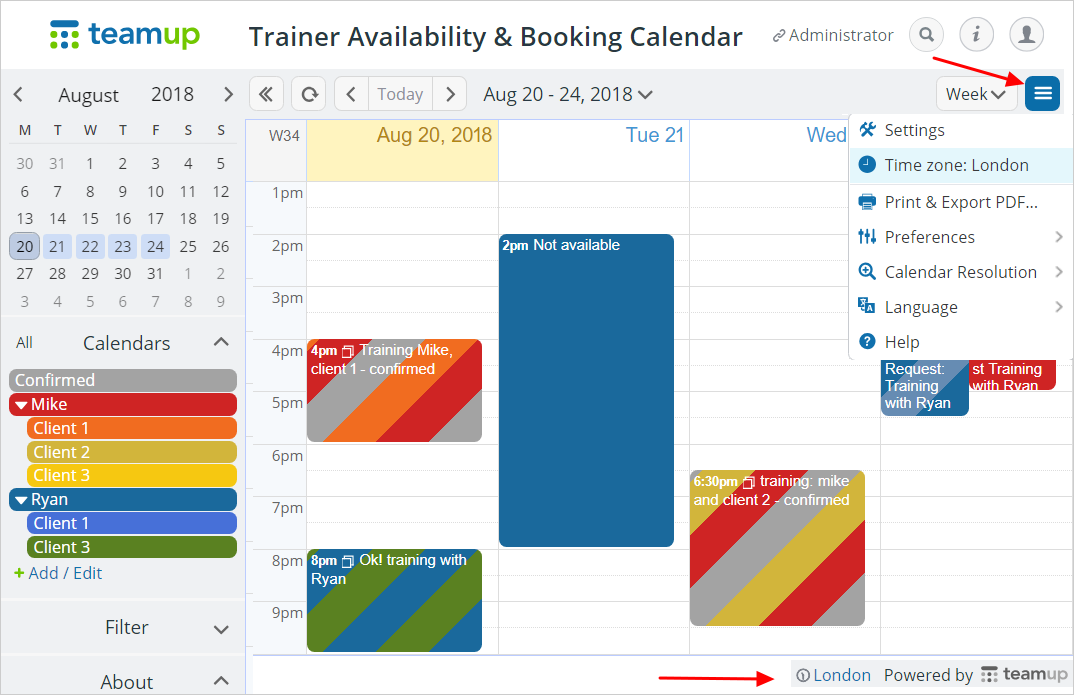 When selecting the timezone for your calendar, choose the timezone based on its name and not based on the offset.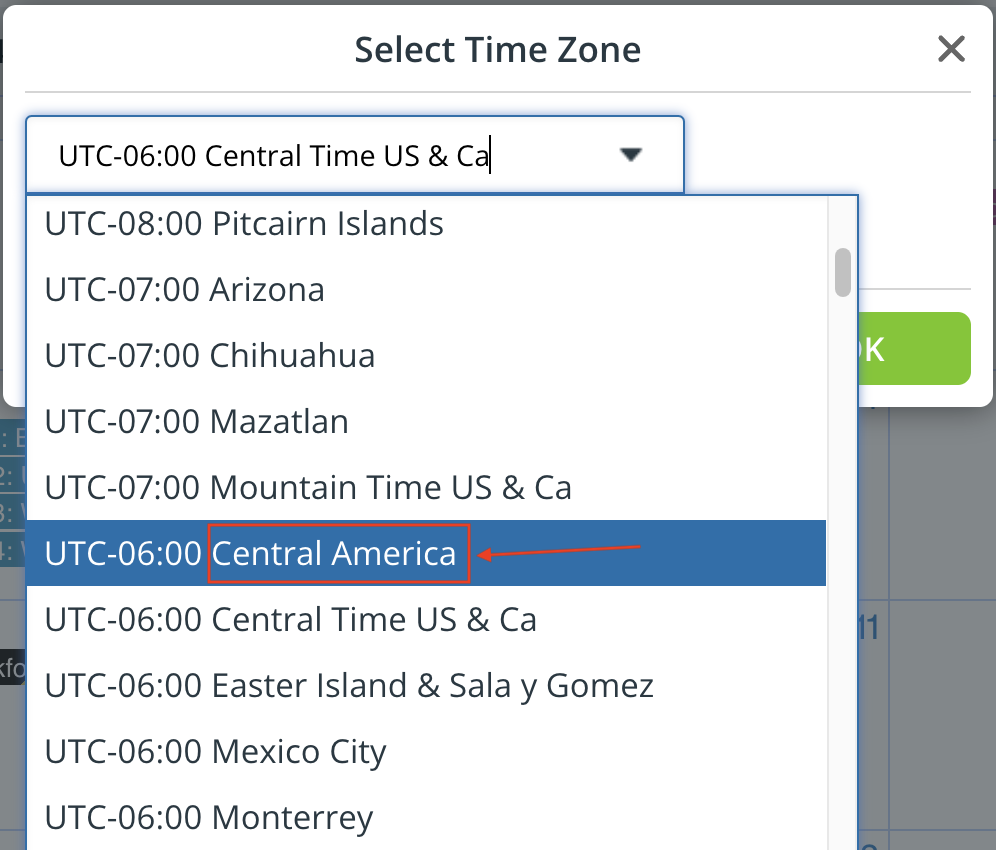 Daylight saving time
You may need to adjust the kitchen clock for daylight saving time, but you don't need to adjust the time zone in your Teamup calendar!
Every year, many countries switch between standard time and daylight saving time, and, unfortunately, they don't make these shifts on the same dates.
Teamup supports time zone conversions and will automatically adjust to daylight saving time on the appropriate dates.
Add events for participants in multiple time zones
If you need to create events for people in multiple time zones, it's important to enter the event time that is in the time zone indicated in the bottom right corner. For an event that starts at 2PM Eastern Time and 11AM Pacific Time, you can enter 2PM if the time zone indicator is showing Easter Time; or 11AM if you change the time zone indicator to Pacific Time.
Learn more about adding events for participants in multiple time zones. If the events are recurring, check out how to use lead time zone for repeating events to avoid confusion during the periods of DST changes across many time zones.
Pro Tips