When creating calendar printouts from any browser, recommended practice is to do a "Print Preview" before printing your calendar. In Internet Explorer the default is set to "shrink to fit," which may cut off what is otherwise correctly displayed on your screen. You can, however, adjust the scale in the "Print Preview" screen and print the whole calendar. Follow the steps below (click on the images to see a larger version):
Adjust the display of the calendar on your screen to suit your needs.
Choose your view appropriately and collapse the left hand control panel if necessary to gain more space for the main calendar display.
Open the "Print Preview" by choosing "Print Preview" by right-clicking anywhere in the header area of your calendar (above the main events section):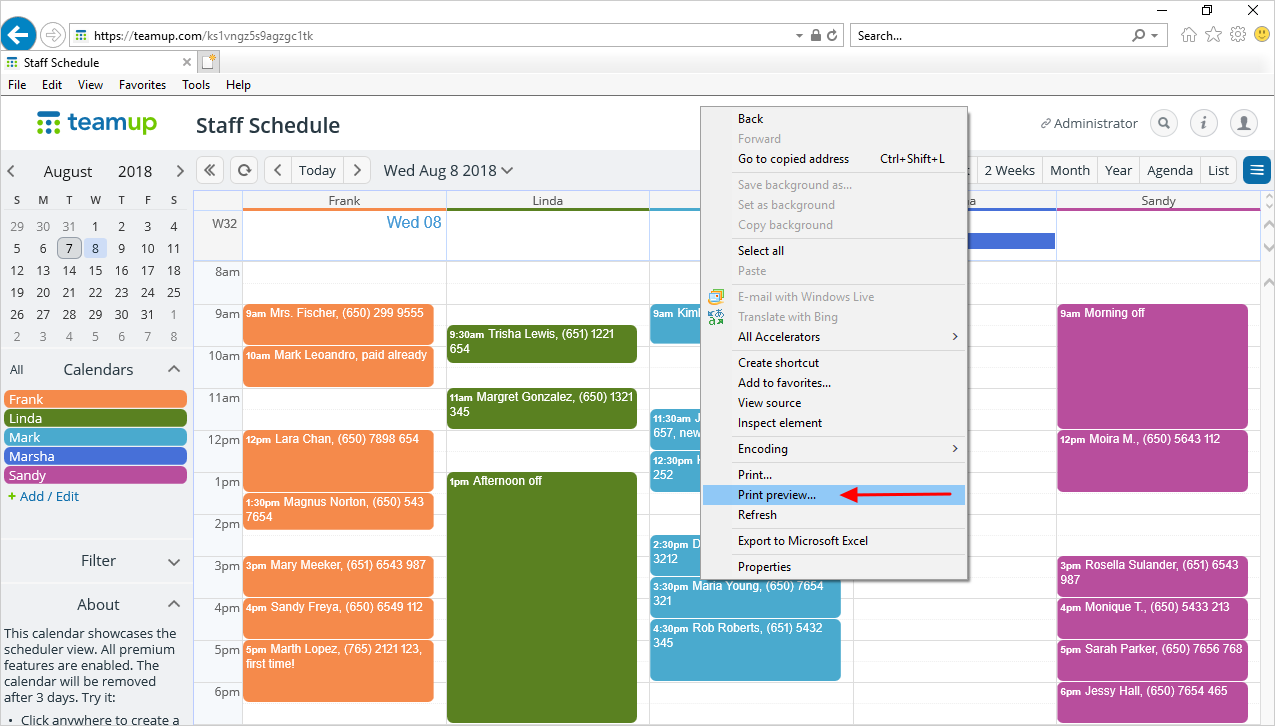 Check the layout in the "Print Preview" window.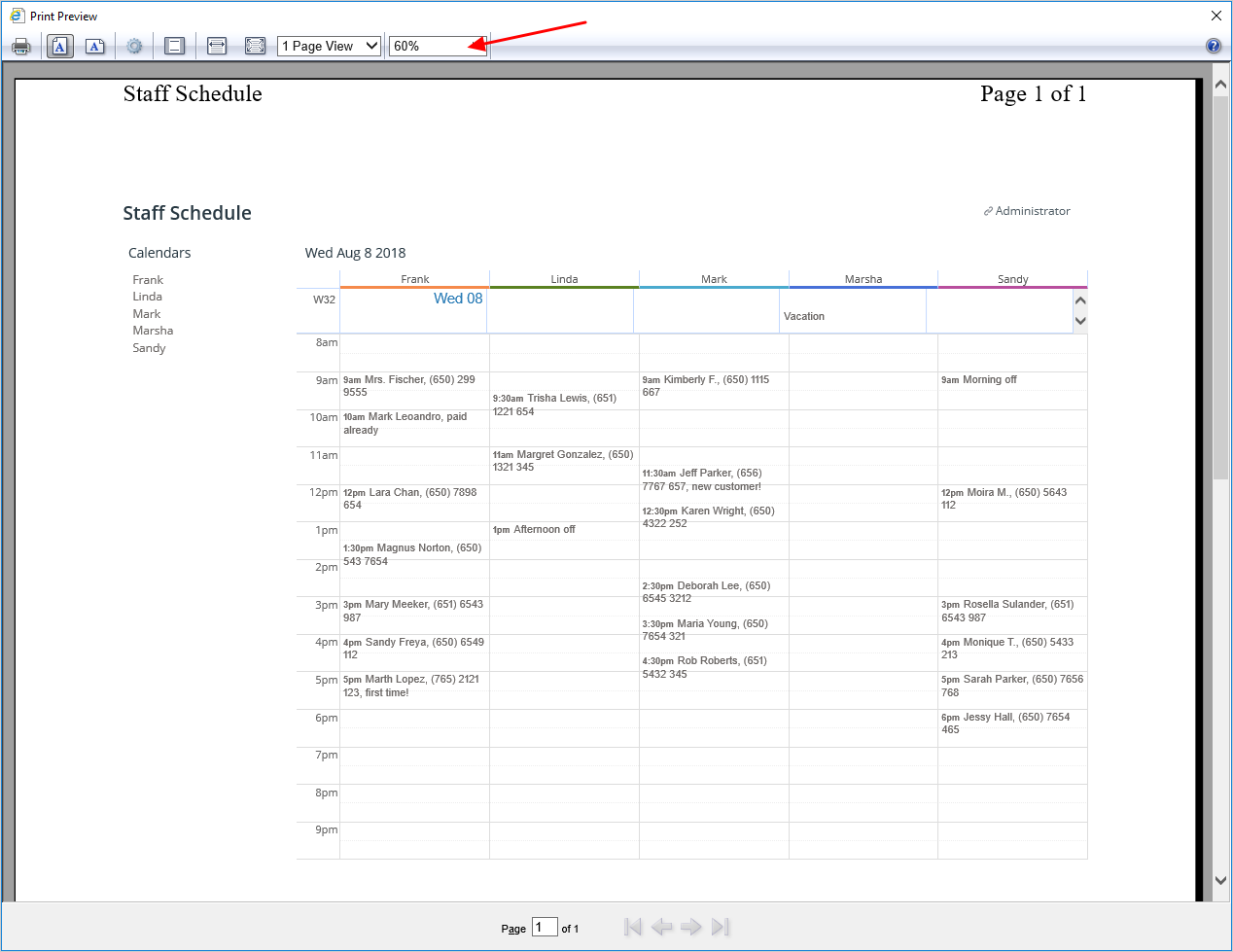 In this example, 60% is sufficient.  You may need to choose a smaller or larger number.
Keep in mind that this has an effect on the font size of your printout.