With Teamup Calendar, you can view the edit history of any event. This includes who created an event, when it was created, and when and who last modified the event. This information is available in the event editor/viewer. It is also visible on the event page.
Edit history in the event editor
In the event editor/viewer, you will see the name of the link or user which created the event, and the name of the link or user to modify the event, and the last time the event was modified.
We recommend naming each calendar link as the name of the individual or group who will use it. This makes it easy to understand who created or modified an event when viewing the edit history.
To see the event edit history, open the event to view or edit, and scroll down to the bottom of the window: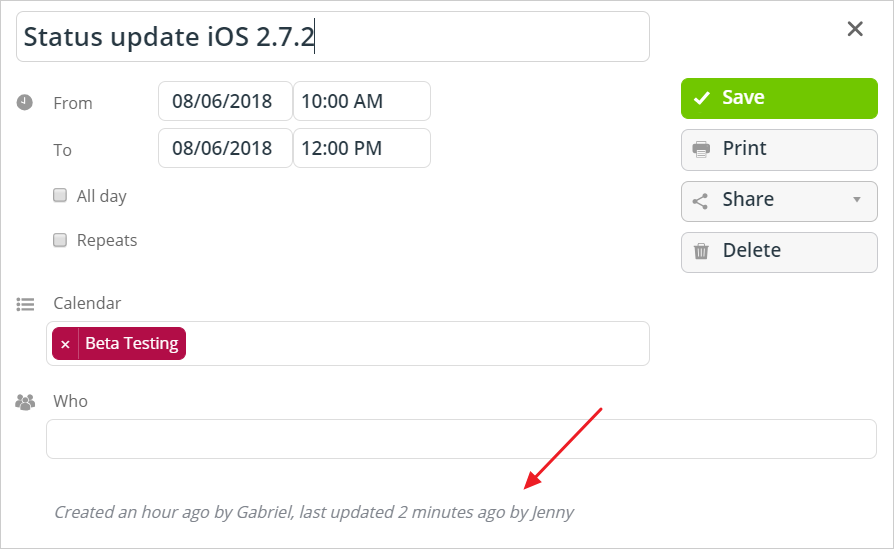 When accessing the calendar with read-only or add-only access, the event history will show times/dates but will not include identification of the link/user:

Edit history on an event page
The edit history of an event can also be seen when the event is shared as a web page. The event page will also display which calendar link shared the event: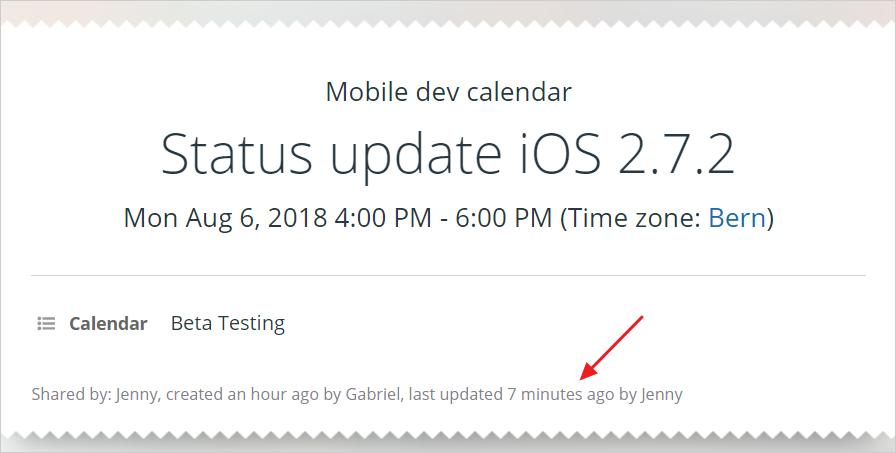 In the following example, if you want to see the exact date and time the changes were made, simply hover your mouse over the time displayed in the edit history.
In this example, hover over 2 months or 10 minutes as demonstrated:

Note that event creation and last modified by information is also visible in the Android app. The iOS app will show the time stamps without calendar link names.
If you need to track the full edit history, consider subscribing to notifications.
Keywords: show event changes, show who created event, edit history on calendar