Reservations & Bookings
Teamup Calendar is an efficient reservation and booking management platform for sharing space, time, and resources. Teamup Calendars can be configured to prevent double bookings.
To prevent double bookings, we recommend setting up sub-calendars to disallow overlapping events. To do this, complete the following steps and see the screen shot below:
On the main calendar view screen, click on the menu image in the top right-hand corner and choose Settings.
In the side menu on the left, click on Calendars.
See the Overlapping Events setting for each calendar. Click it to turn the feature on or off.
The green arrow indicates events of the same sub-calendar can overlap, while the red cross means that events of the same sub-calendar won't be able to be scheduled at the same time.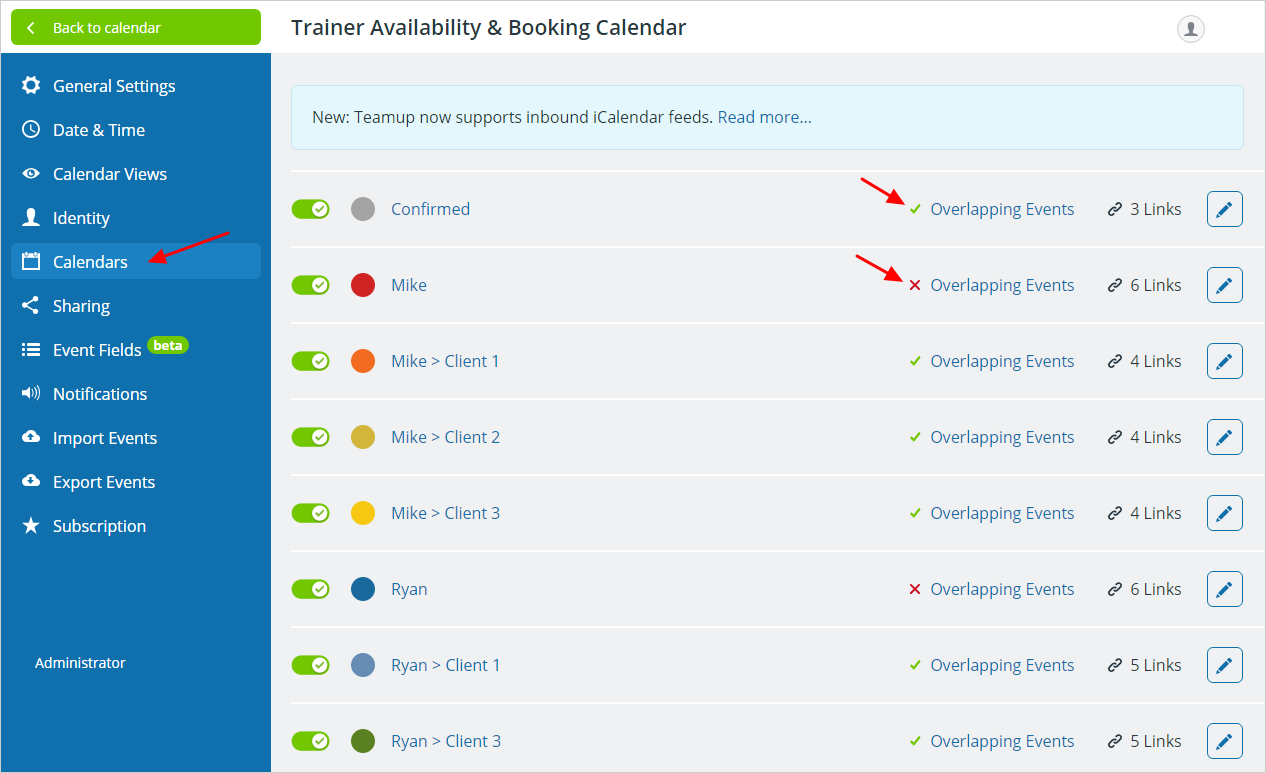 If a sub-calendar is configured to disallow overlapping events, when trying to create an event that overlaps with an existing event, a warning will be shown with an error message indicating a scheduling conflict. The event will not be able to be saved.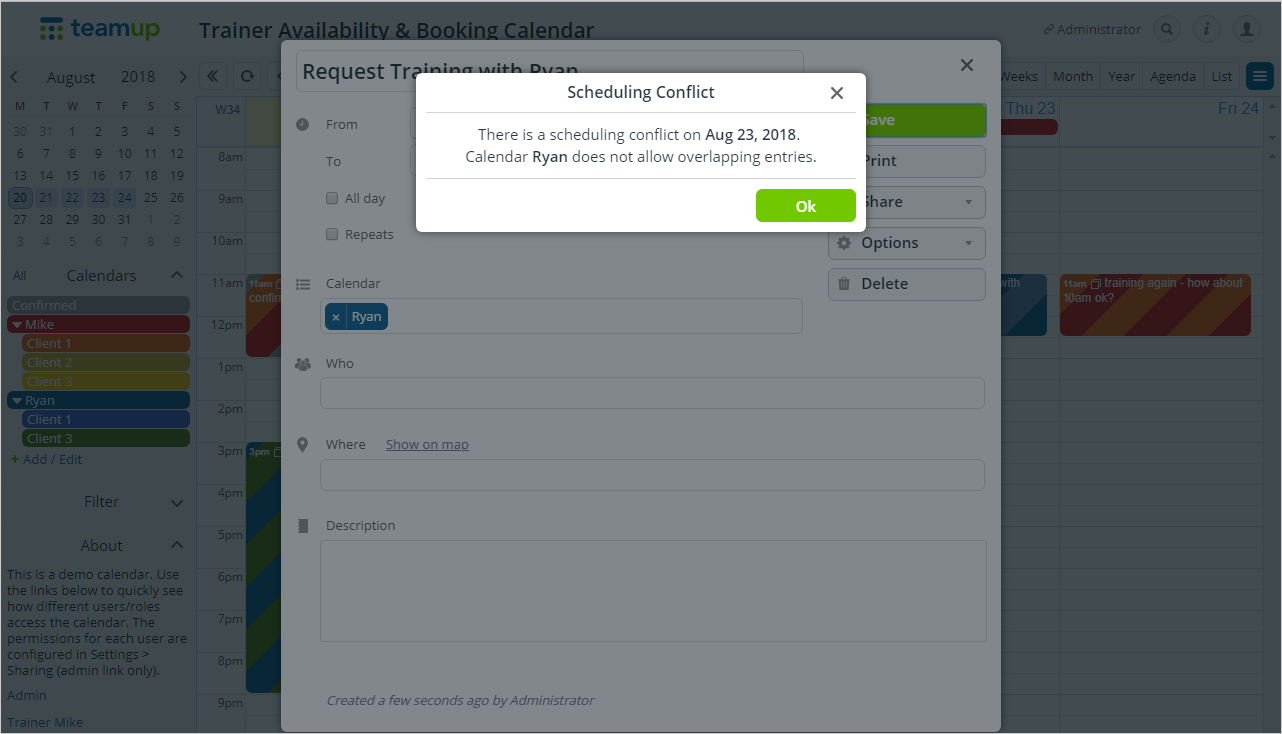 Please note:
When setting overlapping events to disallowed, this applies within one sub calendar only. Events on different sub calendars will always be allowed to overlap.
When assigning events to more than one sub calendar, where one or more sub calendars are set to not allow double bookings,  if there is a conflict on one of those sub calendars, the event will not be saved.
The overlapping check also takes recurring series of events that run for weeks or months into the future into account.
For further references, please see the video below. (Screens to be updated)