The About box is a small informational section. In a web browser, it appears on the control panel of your Teamup Calendar. It sits below the sub-calendar list and the filters.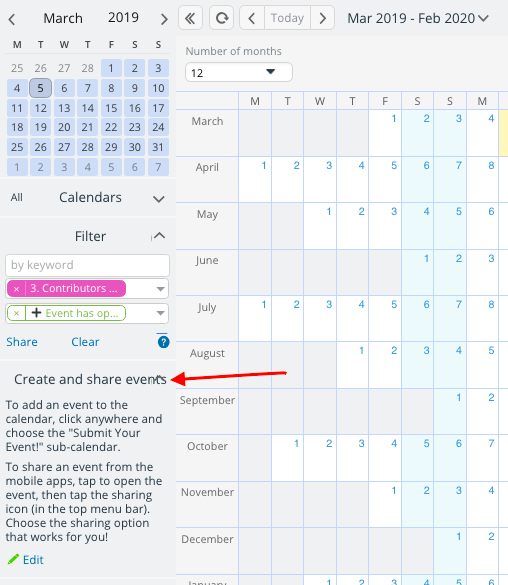 The About box can contain text and emojis and can be customized. It is often used for different helpful tips about calendar use, or related information:
Instructions on how to use filters to find specific types of events on the calendar.
Links to related websites or internal resources.
A list of calendar contributors with contact information.
See also: Customize the About Box for Your Needs
---