The recommended way to print a Teamup Calendar is via the PDF generator tool. It conducts various print optimizations behind the scenes and presents you with a ready to print PDF file.
To do so, select the Print & Export PDF option from the menu in the top right of your calendar: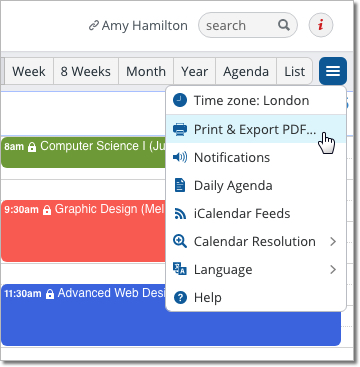 Print Settings
In the PDF viewer, locate the dropdown fields at the bottom and make your selections: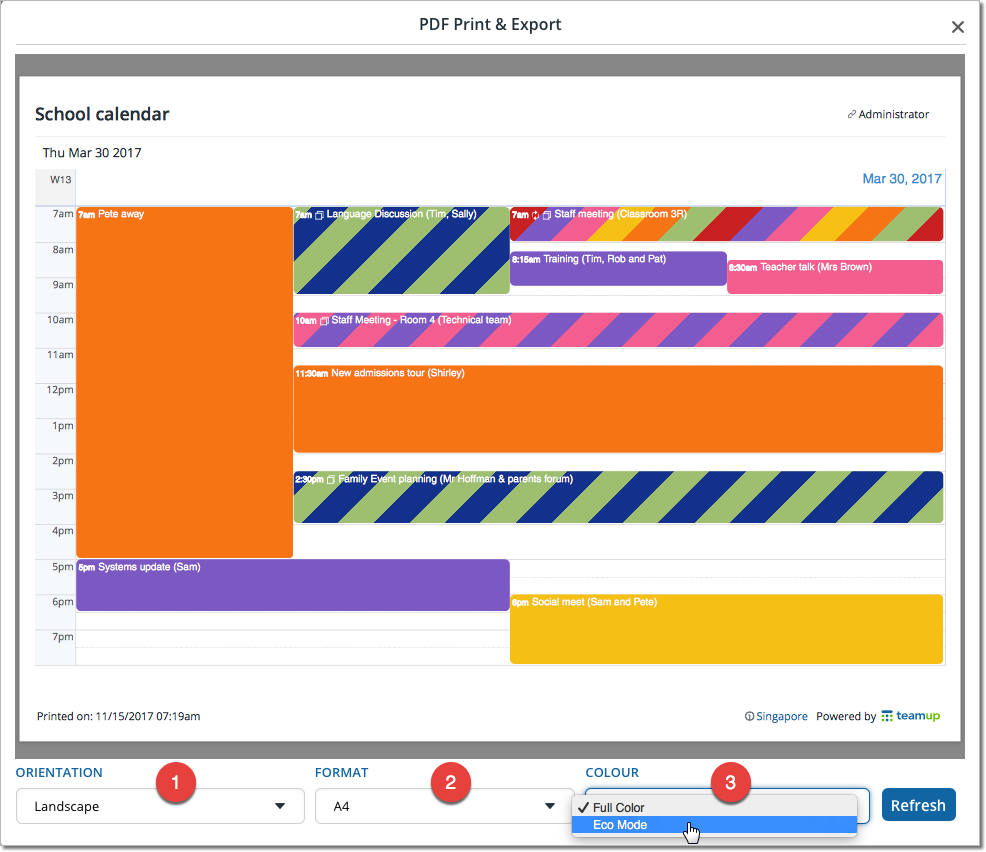 1. Choose to print in either portrait or landscape mode
2. Select the paper size
3. Full Colour or Eco Mode. Printing in Eco Mode will mean events show with a coloured border only. This can help with the readability of printouts.
Click Refresh to reload the PDF with your choices.
Print or Export
To print or to export the PDF, use the options from the PDF viewer toolbar. These differ slightly in each browser.
Google Chrome
In Google Chrome, hover over the top or bottom right of PDF window to see the toolbars.
Choose to download or to print: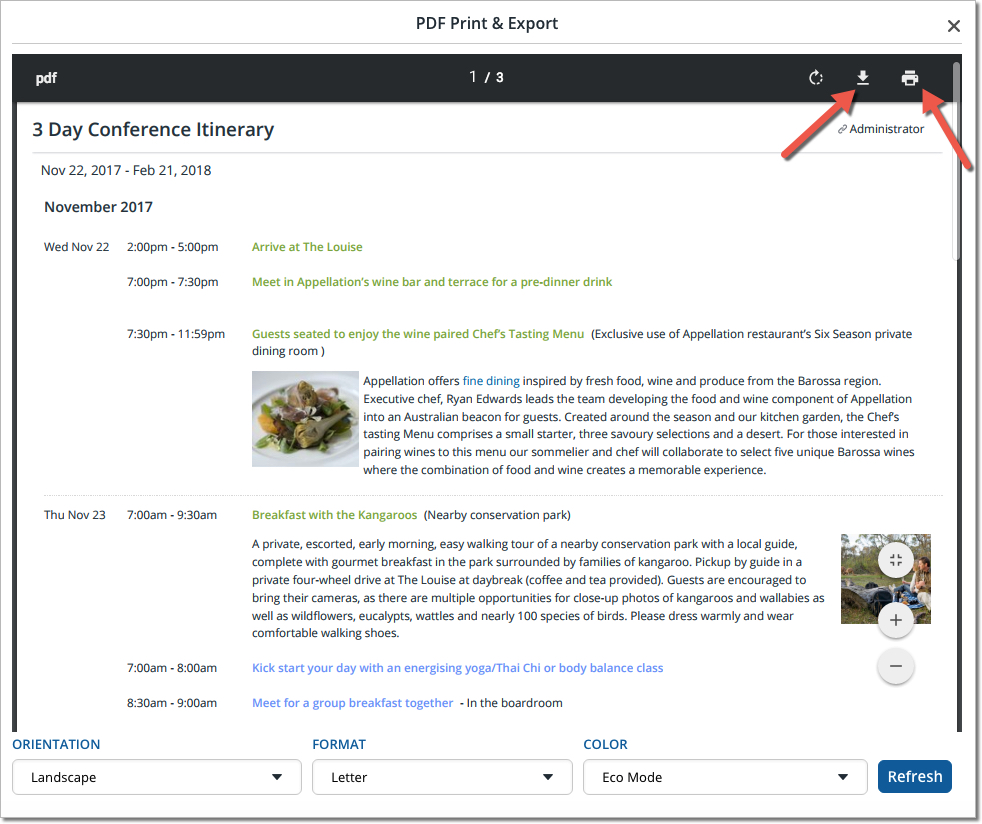 Firefox
In Firefox the toolbar is always visible at the top. Choose to print or to download the PDF from the buttons in the top right: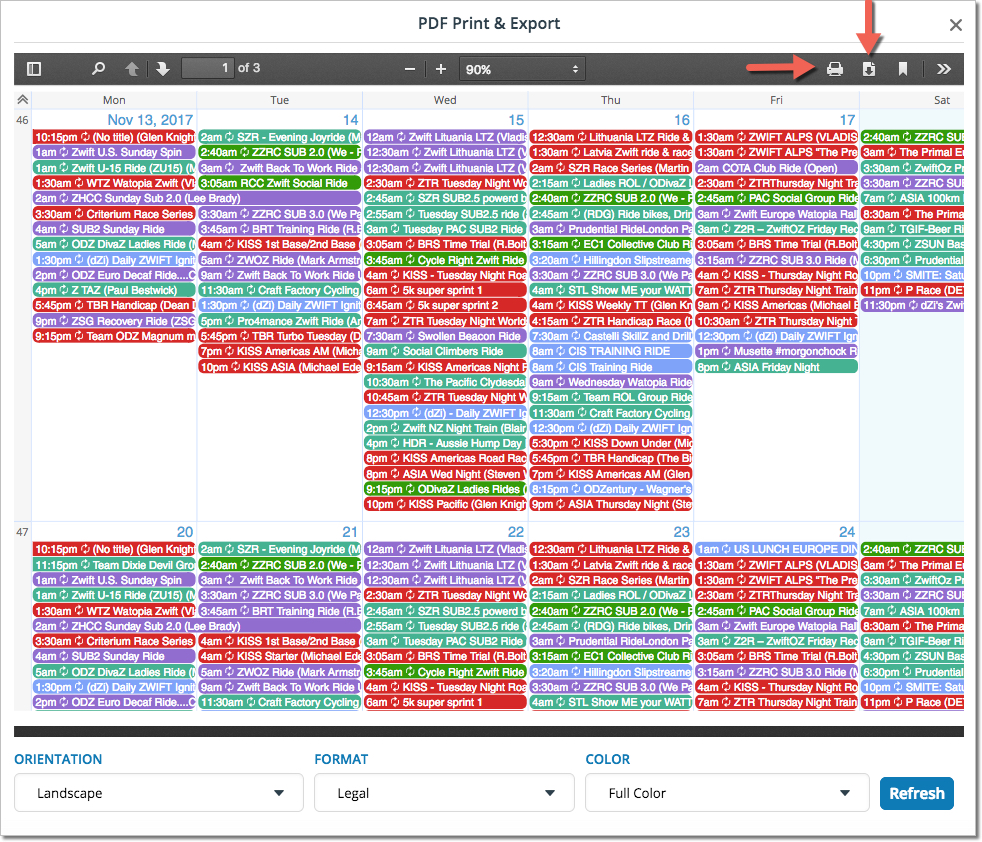 Safari
In Safari, hover over the bottom of the PDF to see the options. Click to save the PDF. Open the PDF on your computer and print from there.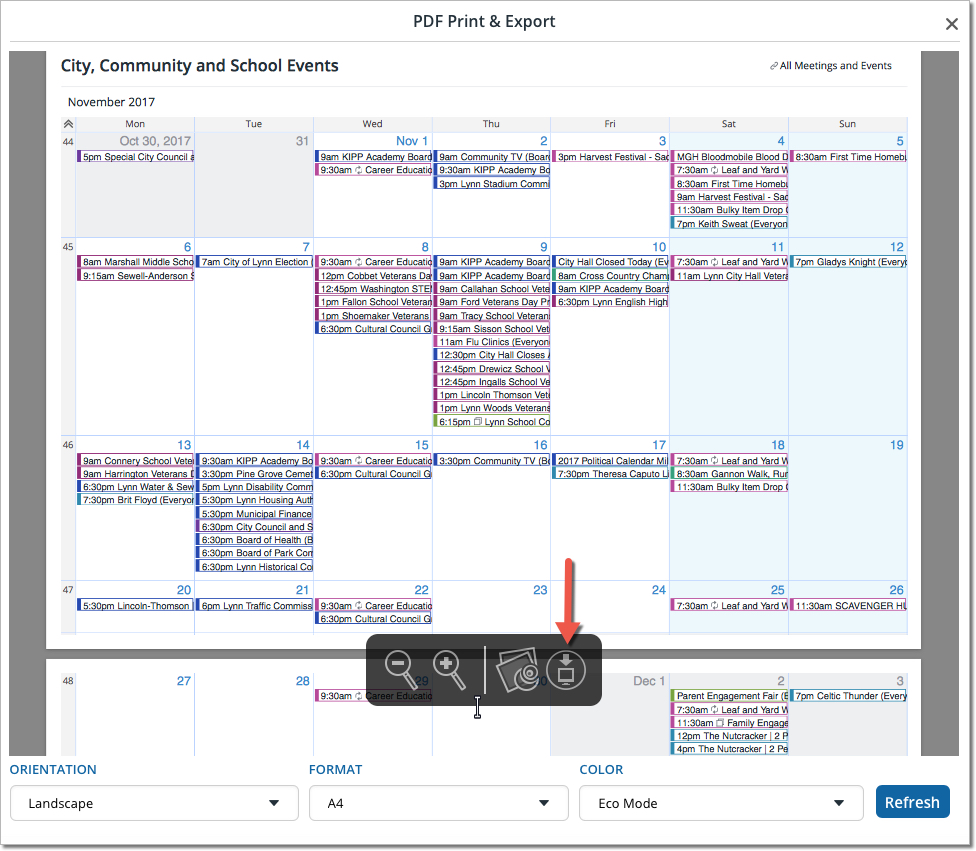 General Tips
Collapse the left hand control bar of your calendar before choosing to print your calendar to create more horizontal space. That is if the colour reference is optional.
Reduce the visible hours so that the daily and weekly views take up less vertical space. This can help with fitting your print out onto one page for example
Download and save your calendar periodically as a PDF file on your device. This can serve as a local backup
Use your browser print function as an alternate means of printing.
See also 10 Ways to Use a Printable Calendar.
keywords: back up, preview, black and white, color, copy