If you wish to rename your Teamup Calendar, you can do so at any time in the calendar settings. This article discusses how to adjust the title of your master calendar and how to change the calendar name for an individual shareable link by using link parameters. See here for how to change the name of a sub-calendar.
When initially creating your Teamup Calendar, you are required to provide a name for it: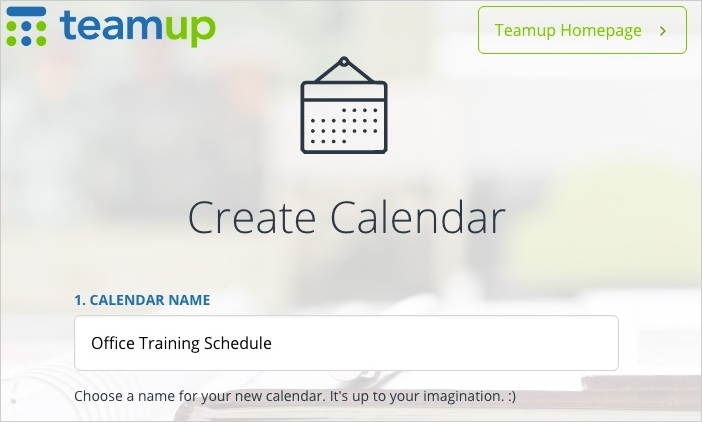 Perhaps you ended up using your calendar for a different purpose, or you wish to change your calendar name for another reason. It's easy to update or change the name of your Teamup Calendar.
Here's how to do so.
Change the name of the master calendar
Open your Teamup Calendar in a browser with administrator access.
Click on the Identity section. Enter a new name in the Calendar Title box.

Change the title shown for a shareable calendar link
If desired, you can set certain calendar links to show different calendar names.
For example, if your sales staff uses the calendar for training and vacation days, and your admin staff uses it to enter their vacation days only, you may wish to differentiate these uses with different calendar names.
You can adapt the calendar name for each calendar use by appending a calendar link parameter to the calendar link.
To do so, append ?title= followed by the name you want for the appropriate calendar link.
Click on the links below to see this name variation in action:
Sales staff:
Admin staff: