The current time indicator is a simple red line that runs across the time grid to mark the current time. This makes it easy to see at-a-glance where you are in your day.
By default, the current time indicator is off.
But it's easy to turn it on.
Turn on current time indicator
Go to Settings > Date and Time.
Scroll to the bottom and toggle the Current Time Indicator on: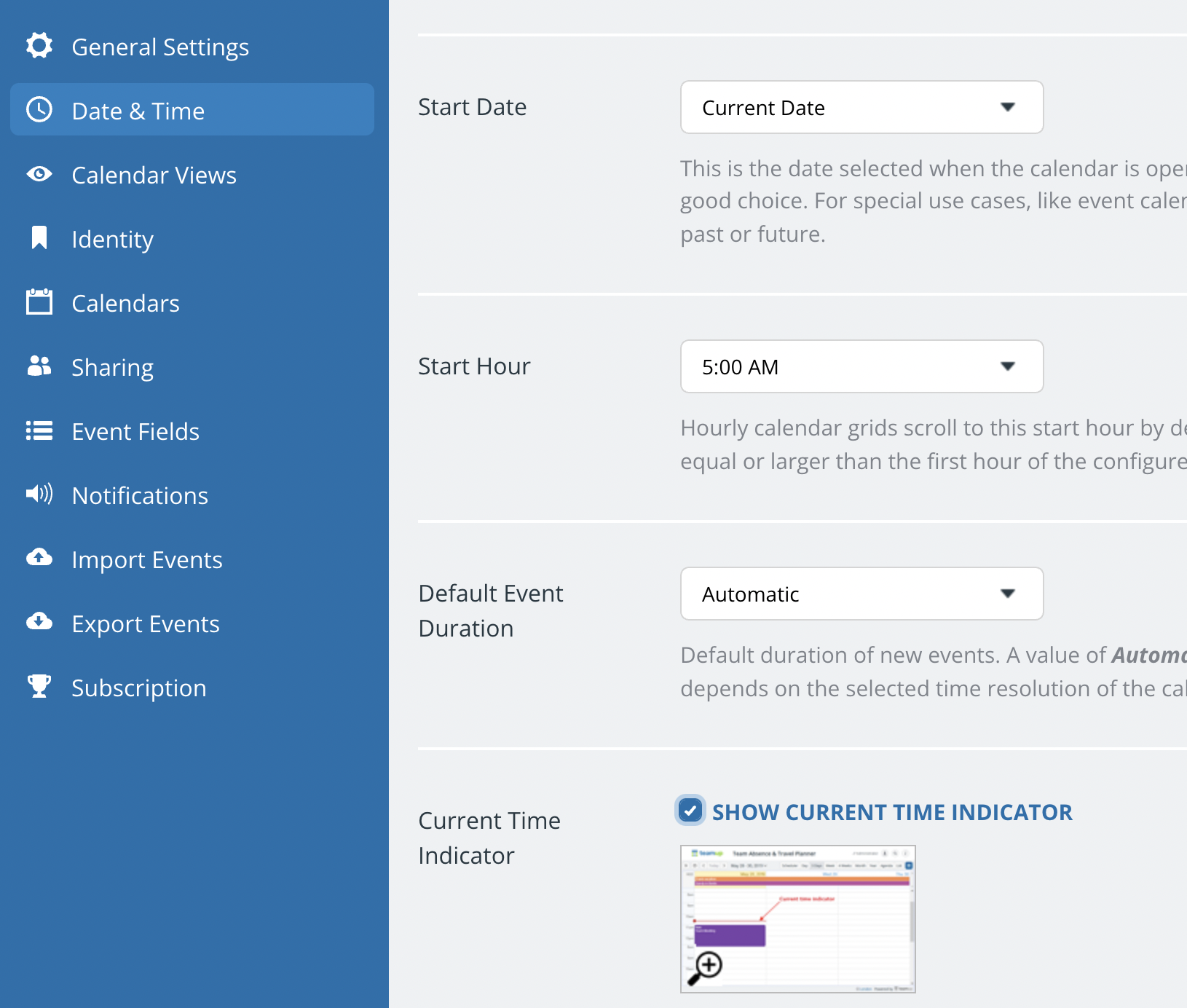 Now you'll see the red line at the current time: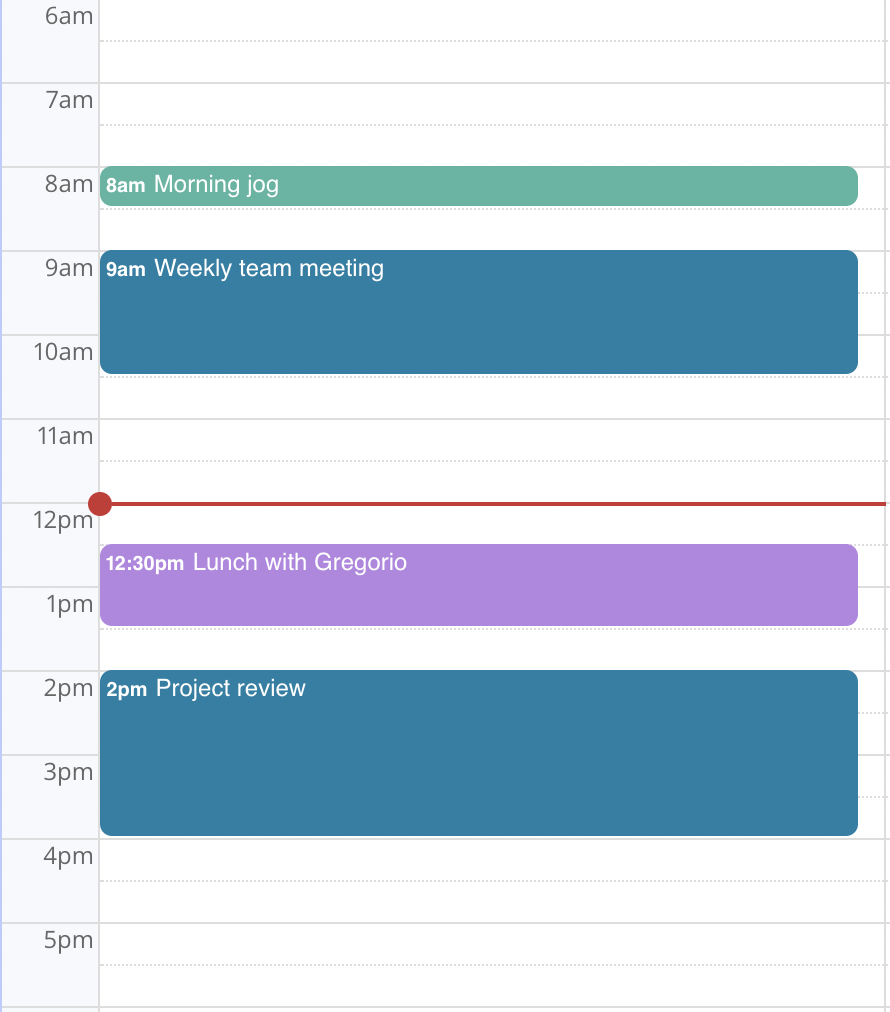 If you decide you don't want it anymore, just go back to Settings and toggle it off.