Teamup Calendar can be customized to display your identity by configuring the following::
Logo
Title
Header
Background color
About Box contents
TO CUSTOMIZE YOUR TEAMUP CALENDAR:
Click the Settings button in the top right corner of the calendar application. This opens the configuration view of your calendar.
Select the Identity section. Here you can configure the calendar title, logo, header background and font color.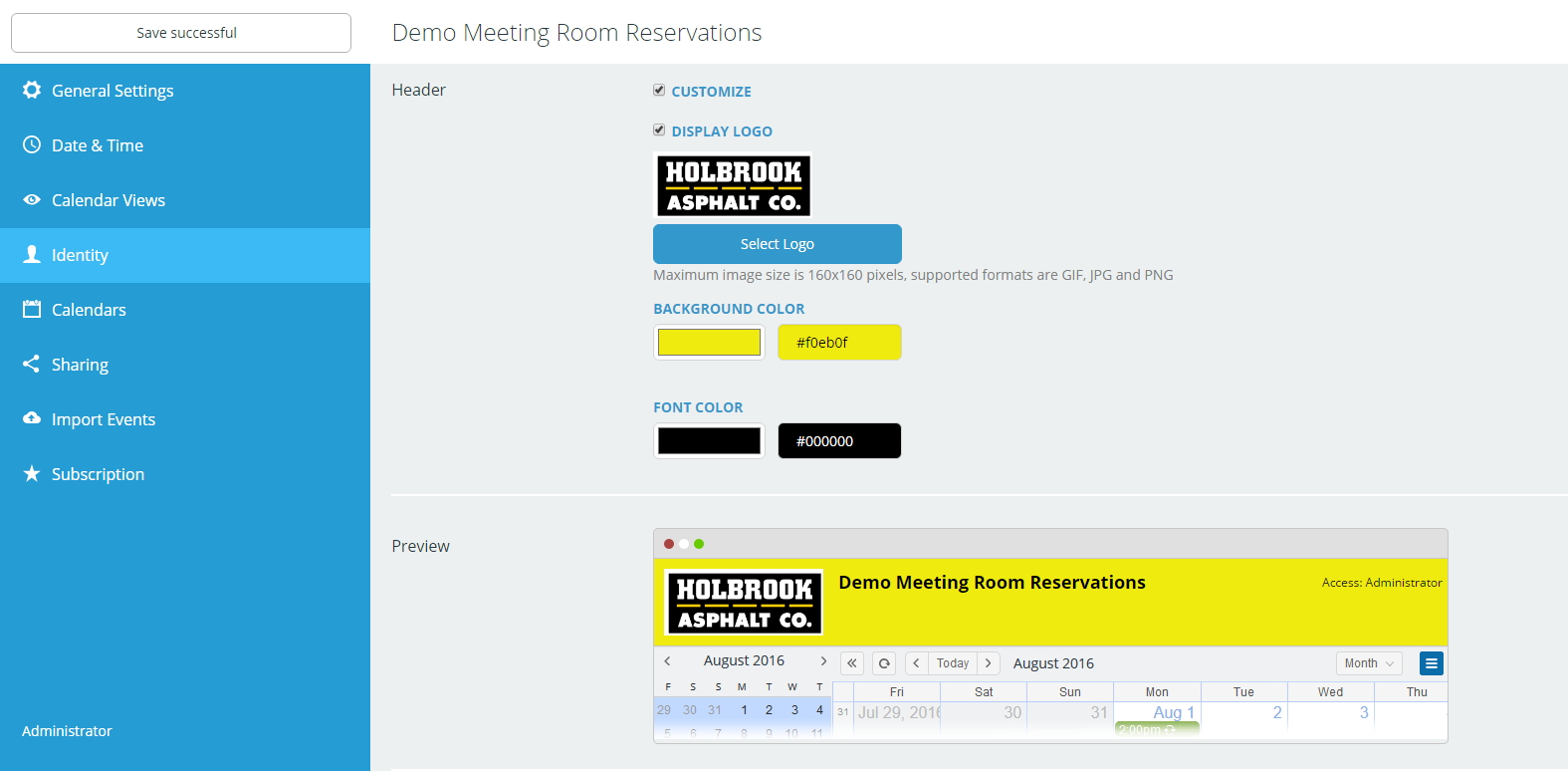 DEFAULT HEADER LAYOUT
If Customize is disabled, the following default header is used.

CALENDAR TITLE ONLY
If Display Logo is disabled, the following default header is used.

BRANDING FOR YOUR ORGANIZATION
By changing the logo and the header colors, the application look can be customized to match your organization's identity.

MINIMAL HEADER
It is possible to disable the header entirely and results in a lean, space-saving format. This is a useful configuration if Teamup Calendar is intended to embed into an existing web site. Calendar Parameters can also be used for this purpose should you wish to hide the header area only in certain cases.

ABOUT BOX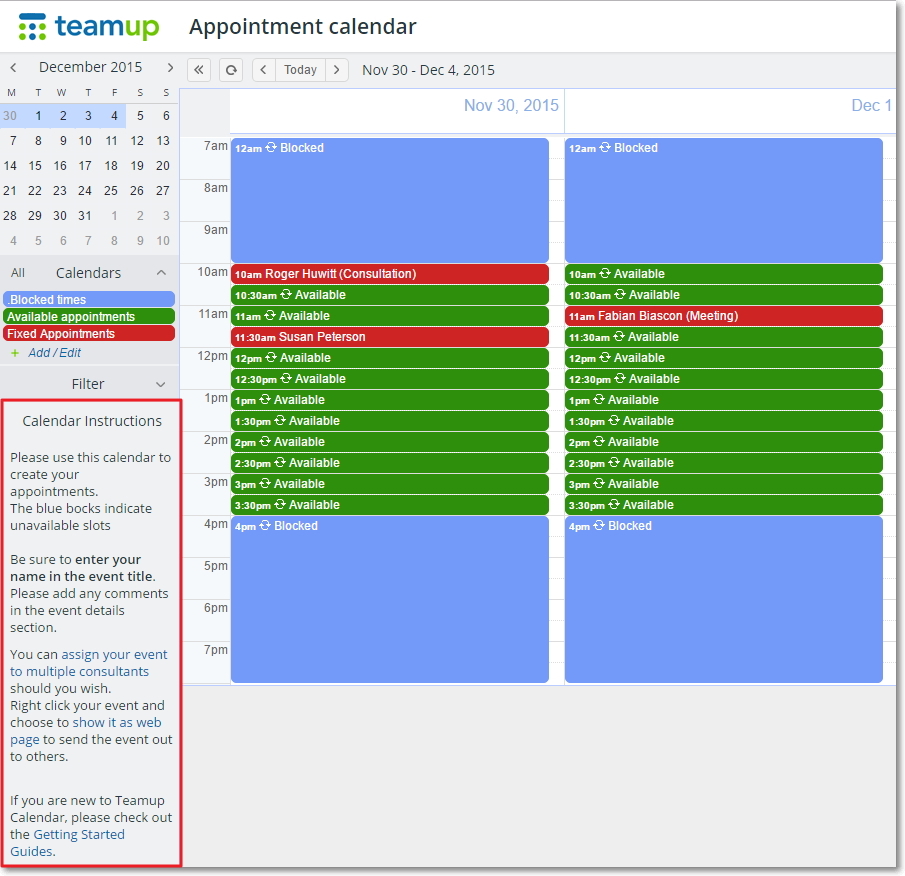 Change the contents of the About Box in Settings > General Settings. You can use it to explain what the calendar is for,  to show instructions for your employees or to list contact details: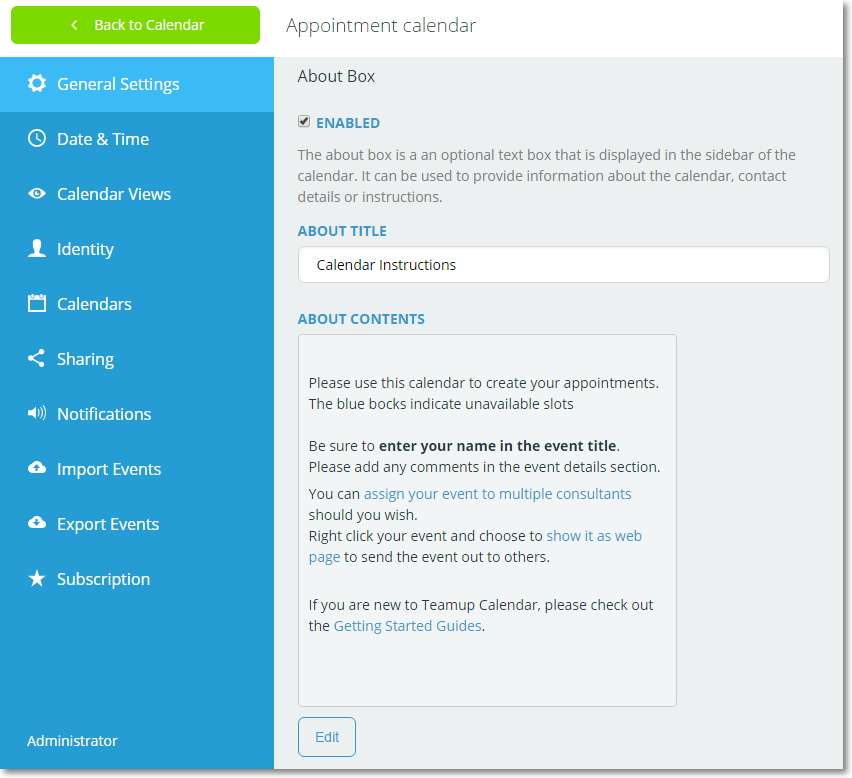 If you uncheck the Enabled box, the About Box no longer displays in the left hand control panel.
Keywords: logo, about box, title, header colour, color