Your Teamup Calendar can be customized to match your color scheme, logo, and other branding elements. This article discusses how to adjust the color, title, add a logo, and customize the About box.
---
What you can customize
You can customize your Teamup Calendar to display your business identity by configuring the following:
Logo
Title
Header
Background color
About Box contents
Customize your Teamup calendar
To customize your Teamup Calendar, open your calendar with an administrator link. Then go to Settings > Identity.
In the identity section, you can configure the calendar title, logo, header background, and font color.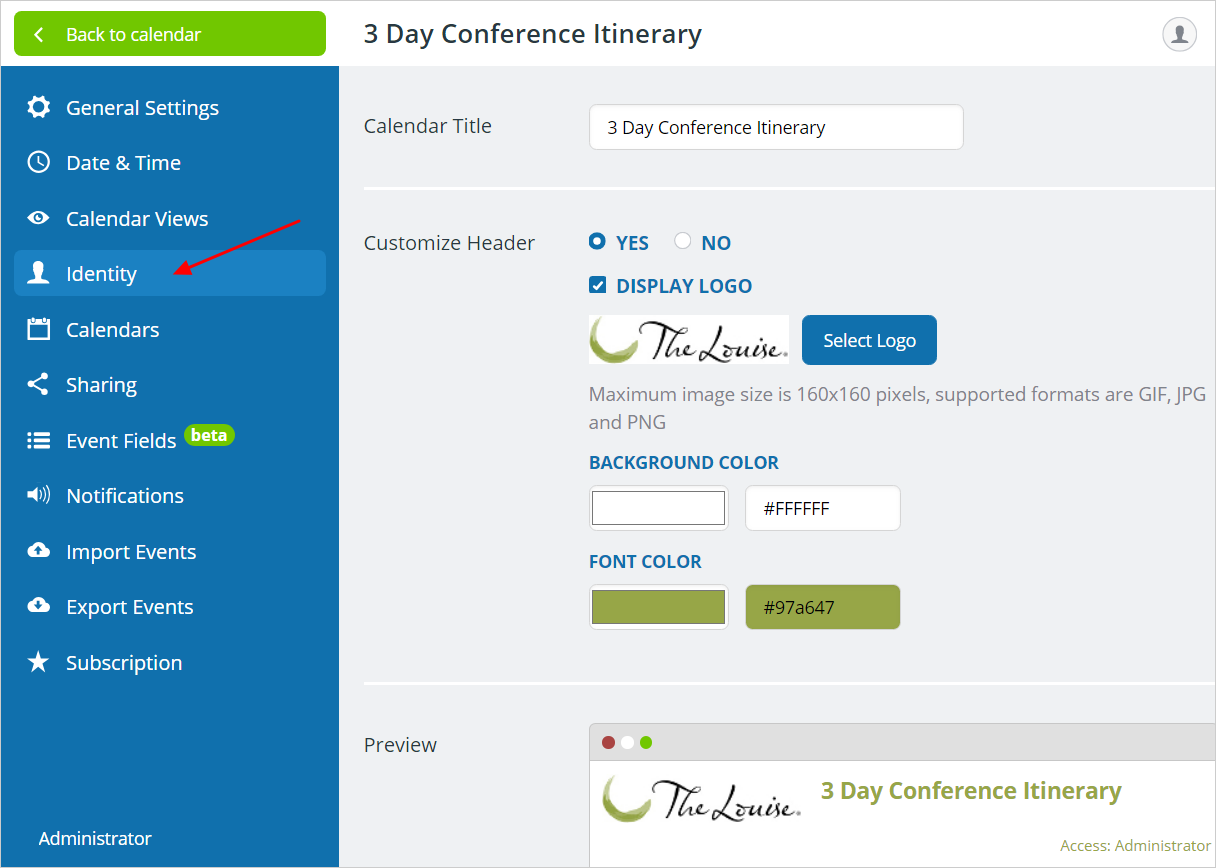 The default header layout
If the Customize Header option is disabled (set to No), the following default header, with the Teamup Calendar logo, is used: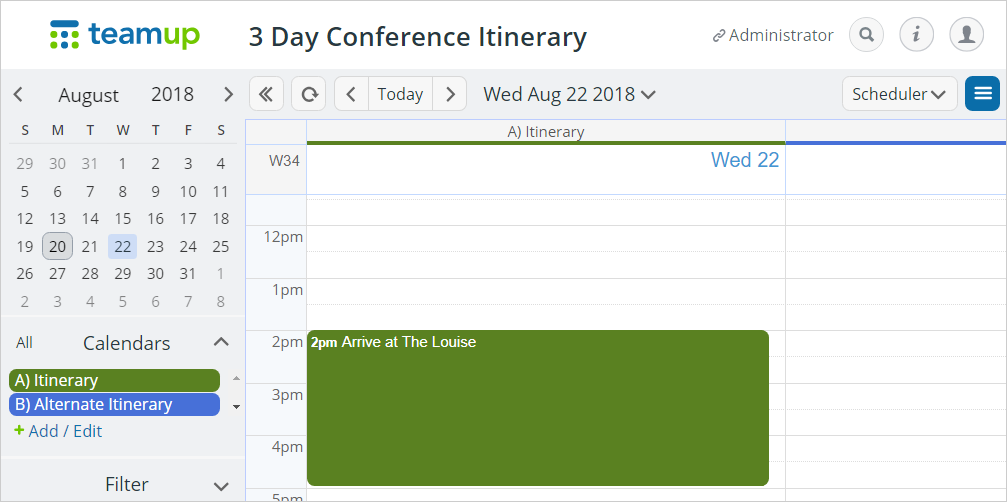 Calendar title only
If Display Logo is disabled, the following default header is used: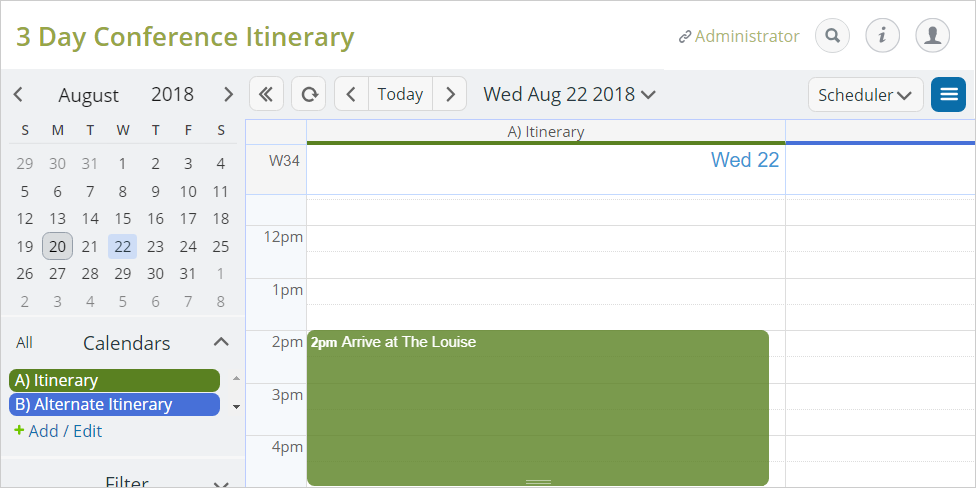 Branding for your organization
By changing the logo and the header colors, the look of your Teamup Calendar can be match your branding and organizational identity.
Here's an example of a customized Teamup Calendar: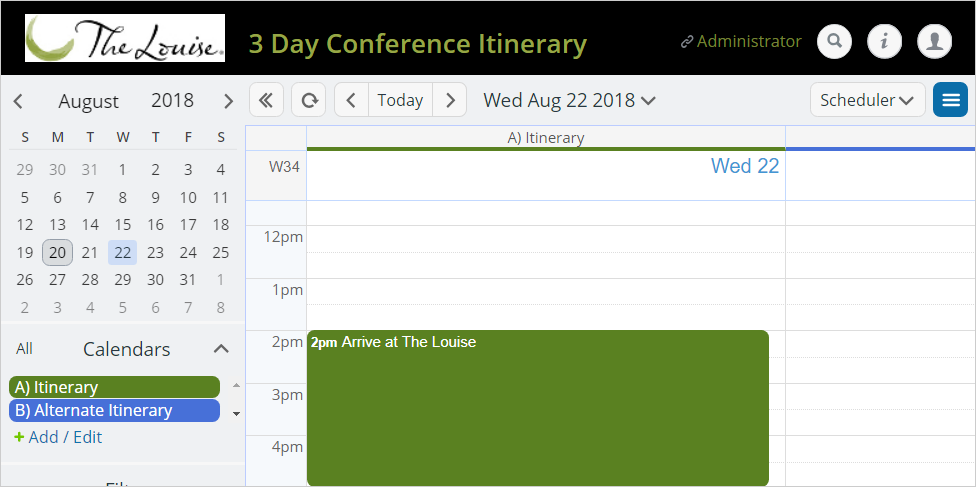 Minimalistic calendar
You can also choose to disable the header entirely. Doing so results in a lean, space-saving format. This is a useful configuration if your Teamup Calendar will be embedded into an existing web site, or viewed primarily on mobile devices with smaller screens.
Calendar Parameters can also be used for this purpose, should you wish to hide the header area only in certain cases.
Here is a Teamup Calendar with the header disabled: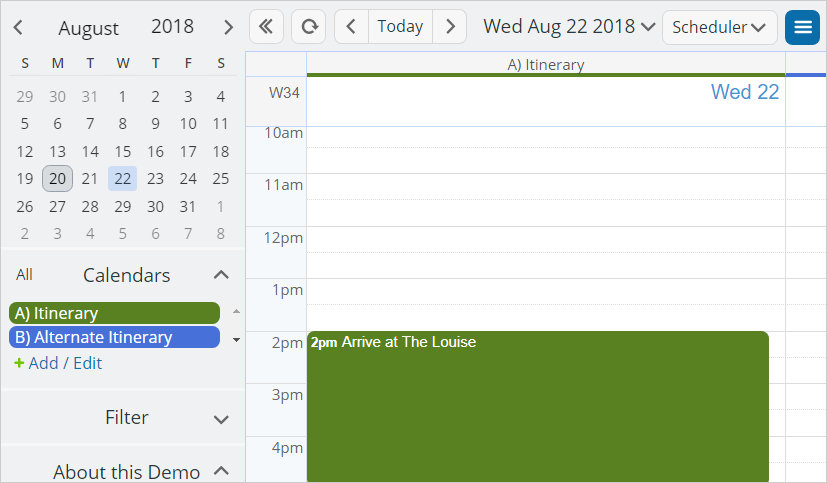 Customize the About box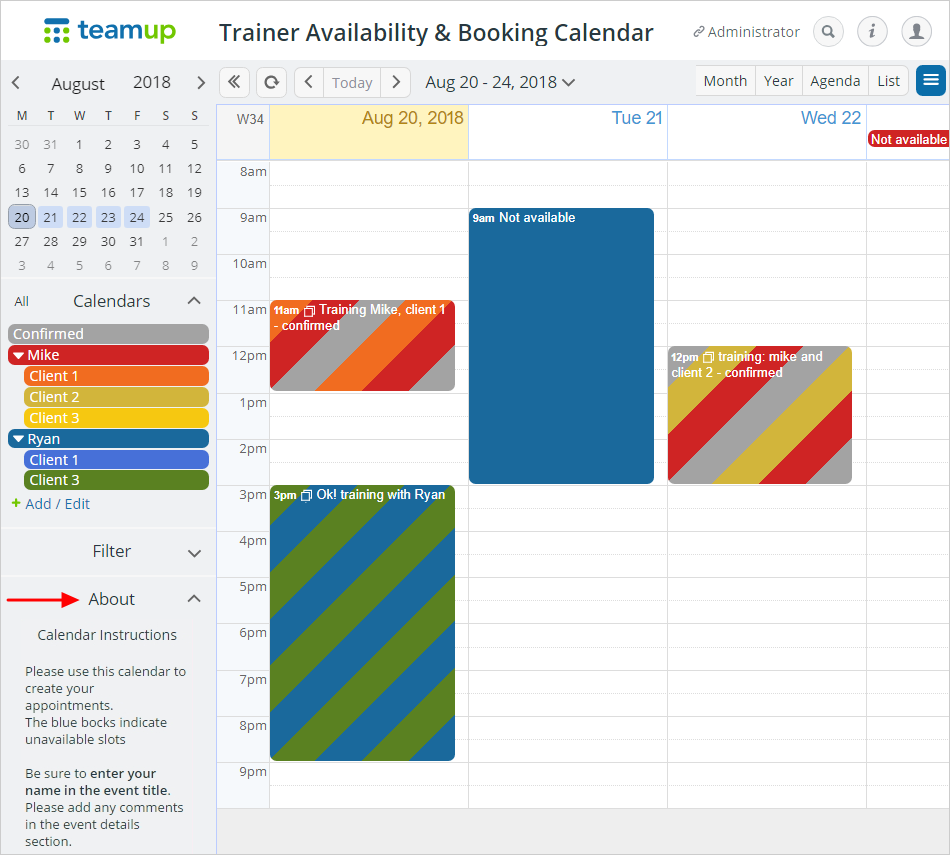 The about box is a small information section that displays in the left control panel of your Teamup Calendar.
You can customize the contents of the about box to display company information, helpful links, instructions for calendar use, or other information relevant to your organization.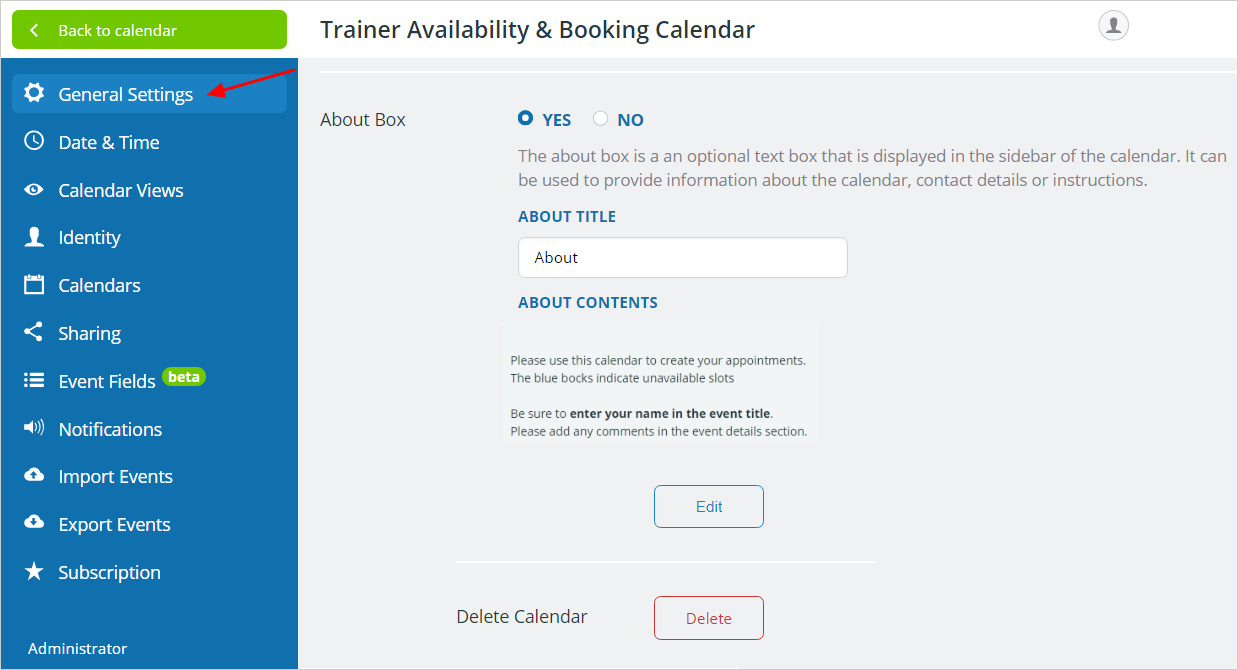 To change the contents of the About box, go to Settings > General Settings:
If you disable the About Box (check the No option), it will no longer display in the left-hand control panel.