It is possible to import (one time move) or feed (active sync) calendar data from Teamup Calendar A to Teamup Calendar B. You need to have at least read-only access to Calendar A and should have administrator access to Calendar B.  Here are the steps:
STEP 1: Get the data feed URL from Calendar A
Locate the iCalendar feed URL for the corresponding calendar data on Calendar A.  Then copy the feed URL as shown below.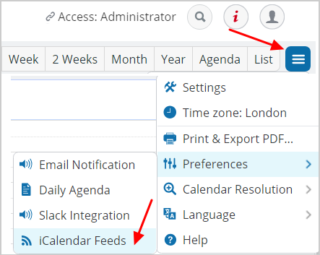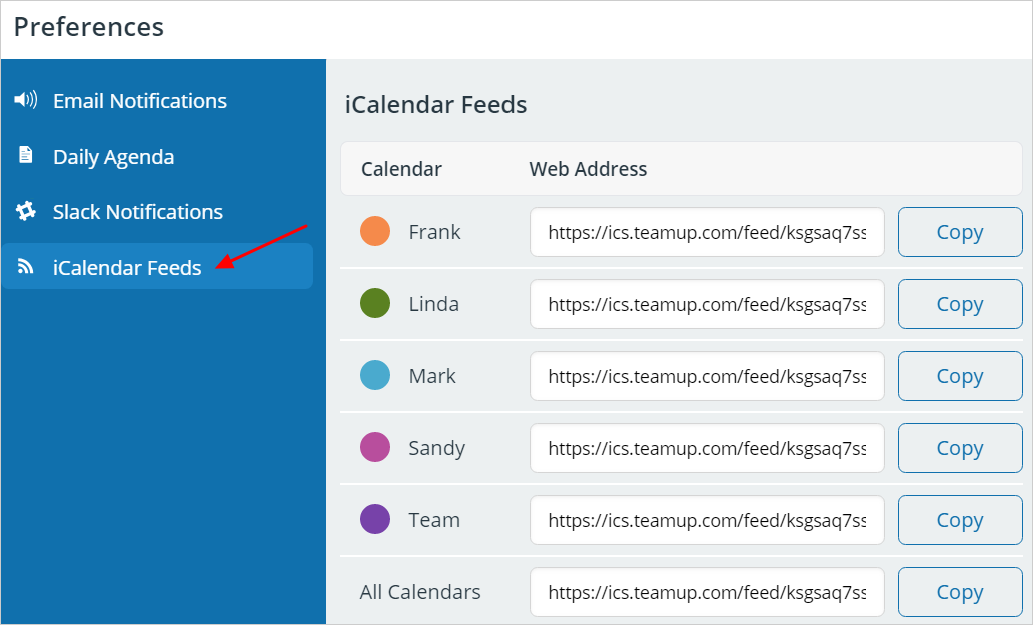 STEP 2: Import or sync the data from the feed URL to calendar B
Import
As the administrator you can access the Settings area from the menu icon in the top right corner.  Go to the Import Events tab.
Enter a name for the calendar to be imported, paste the feed URL (copied in Step 1) into the URL field as shown below: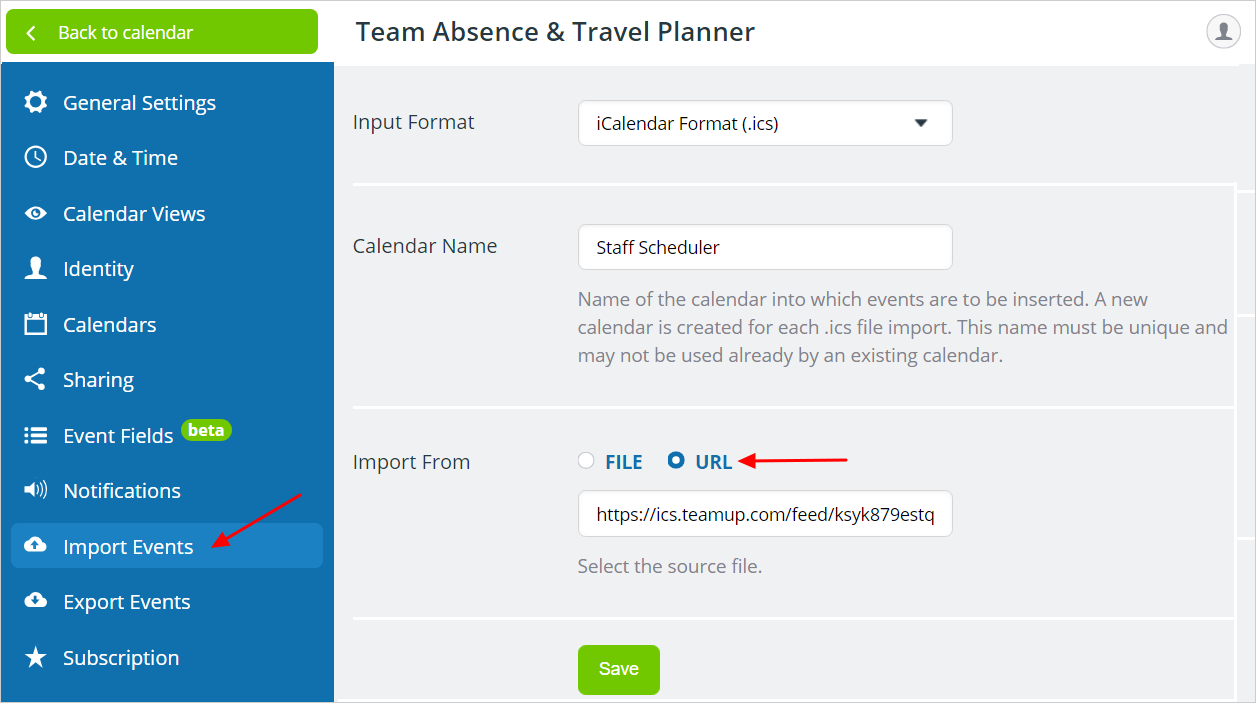 Save and go back to your calendar view to confirm that it has been successfully imported.
Importing from one feed URL of Calendar A will add a new sub-calendar to Calendar B.  If you use the feed URL for all sub-calendars of Calendar A, all data on all sub-calendars of Calendar A will appear on one sub-calendar on Calendar B.
This method can also be used should you wish to merge two Teamup Calendars.
Sync