Teamup supports the bulk export of calendar events, event signups, and event comments to a file. This feature is available to calendar administrators in the Settings of a calendar.
---
How to use bulk export
To use the bulk export option (available only to calendar administrators), open your calendar in a web browser.
Go to Settings > Export Events.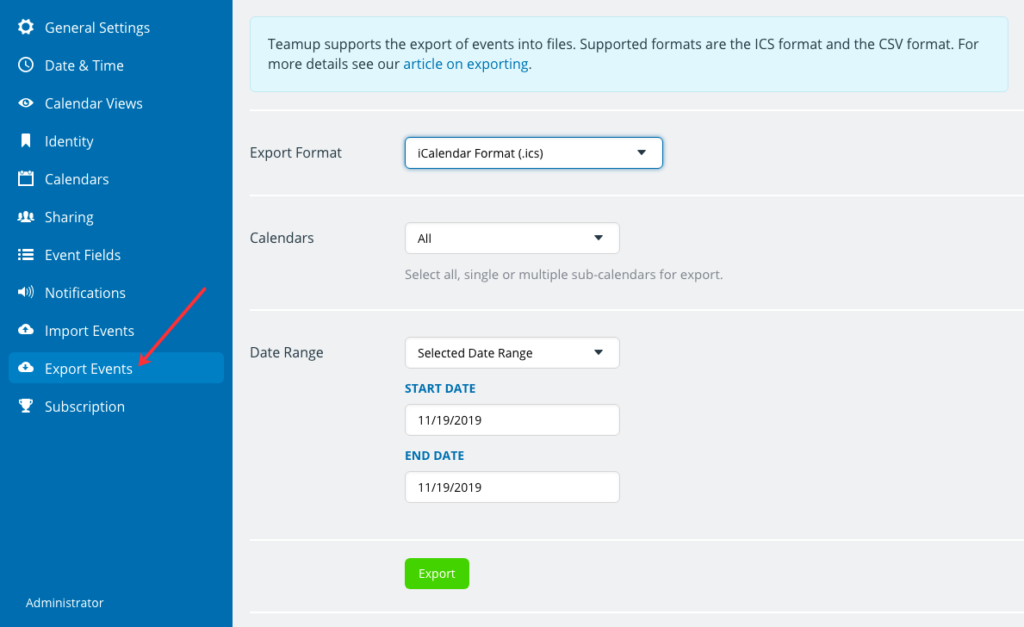 Choose the export format you wish to use. Both .ics and .csv are supported.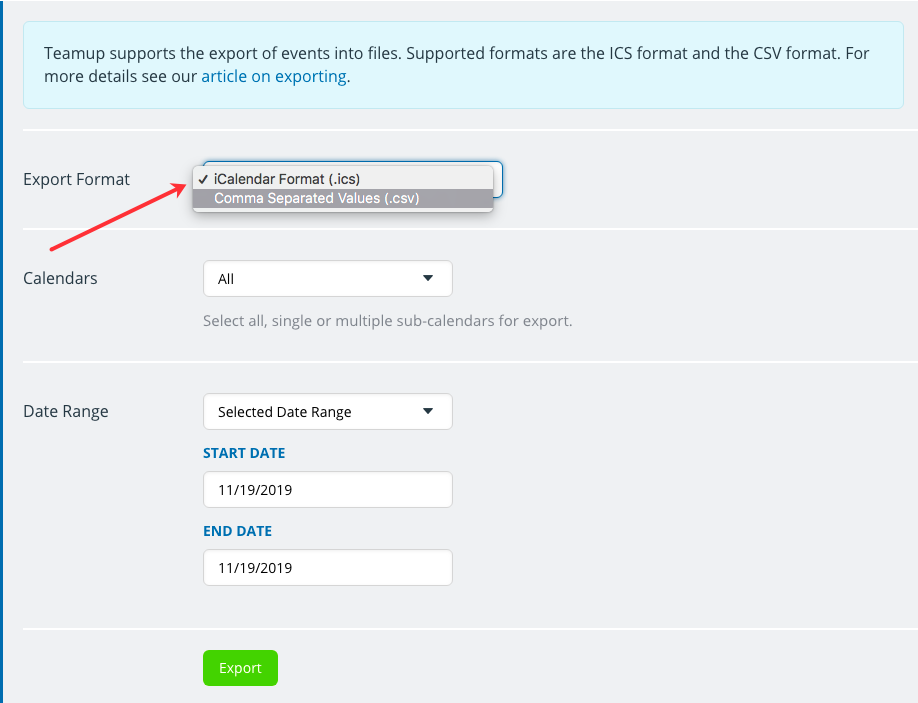 Export events in .ics format
For .ics export, select the calendar(s) to include and the date range, then click the green Export button.
Important notes:
When exporting to .ics file, each sub-calendar will be exported to its own file. All files are zipped in one file when downloading.
Note that .ics files do not keep the custom fields in separate fields, but appended to the text in Description field. If you do not have custom fields, the .ics format is a good choice. If you do have custom fields, consider using .csv file format (see below for details).
Export events, signups, or comments in .csv format
You can export events, event comments, or event signups in .csv export.
To export events, select the calendar(s) and date range, then click Export.
To set more options for exporting events or to export signups or comments, set the calendar(s) and date range, then click Show to see the advanced options: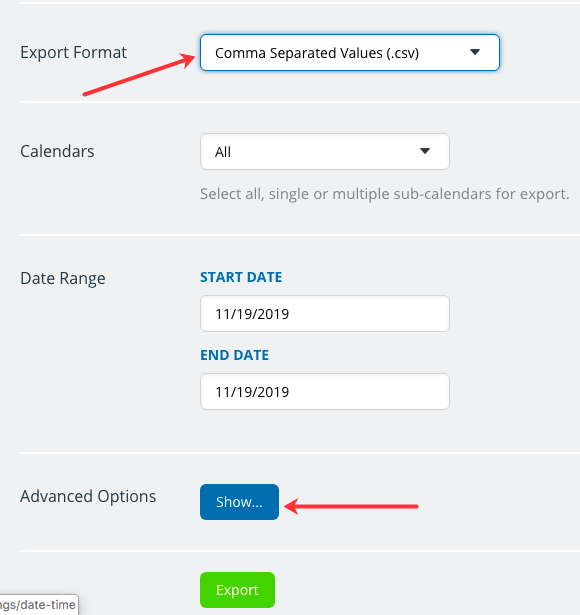 In the Advanced Options menu, select the desired options for your data export:
change the date format
include the event identifier
choose to export events, event signups, or event comments
choose one row to keep events that are assigned to multiple sub-calendars the same as the source 
choose one row for the entire event series if you want to keep repeating events in your export.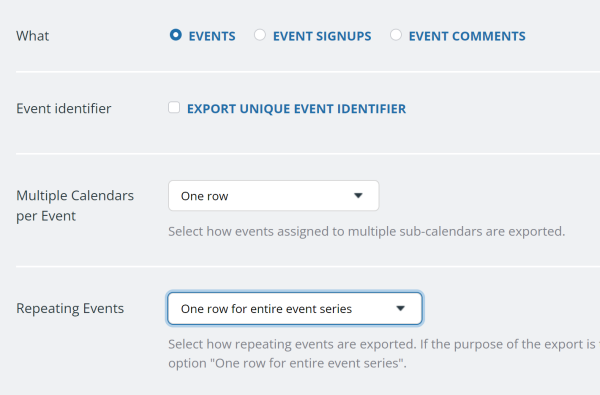 Supported export formats
Teamup currently supports two file formats for exporting calendar data:
ICS Format (iCalendar): The ics format is a standardized format for the exchange of calendar data among calendaring products. This format is useful for backup or the migration of calendar data from one product to another product. It provides full support for repeating events.
CSV Files (comma separated values): The CSV format is well-supported by spreadsheet tools like MS Excel and many database products. Support for repeating events is limited with this format.
Keywords: transfer, backup, migrating calendar data