Teamup supports the bulk export of calendar events to a file. This feature is available to calendar administrators in the settings of a calendar.
Looking for something else?
Use Cases
Bulk export of calendars events is useful for various use cases, including backup, migration of calendar data and integration of Teamup with other systems.
Supported Export Formats
Currently supported are two file formats:
ICS Format (iCalendar): The ics format is a standardized format for the exchange of calendar data among calendaring products. This format is useful for backup or the migration of calendar data from one product to another product. It provides full support for repeating events.
CSV Files (comma separated values): The CSV format is well supported by spreadsheet tools like MS Excel and many database products. Support for repeating events is limited with this format.
How to Use Bulk Export
Bulk export is available to calendar administrators in the settings of a calendar: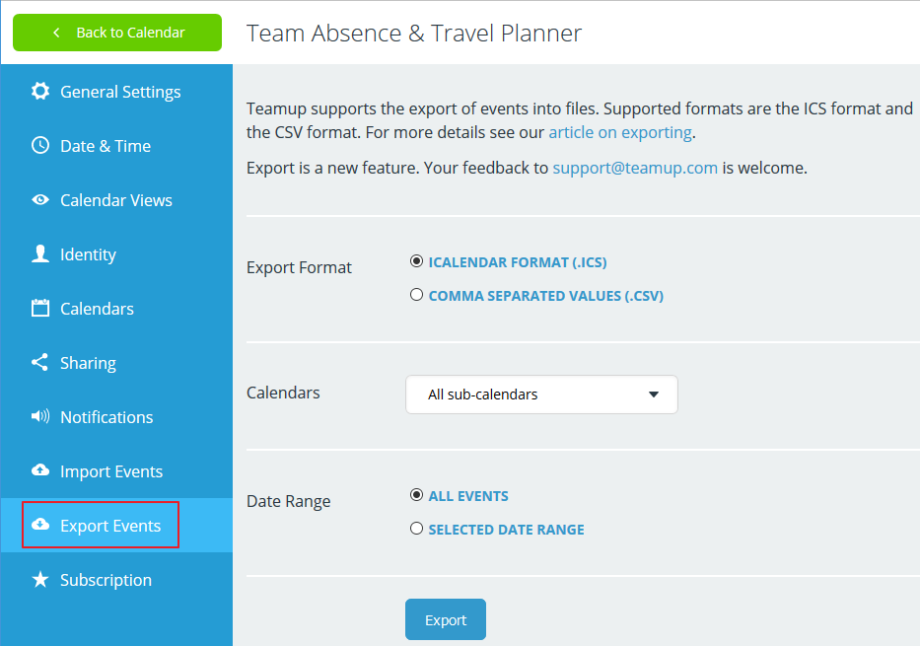 Keywords: transfer,backup