Event fields are fields on the event editor where you can include various types of information for the events on your Teamup calendar.
The event fields show in the event editor below the calendar selection. The default event fields are Where, Who, and Description, as seen in the event editor on the left: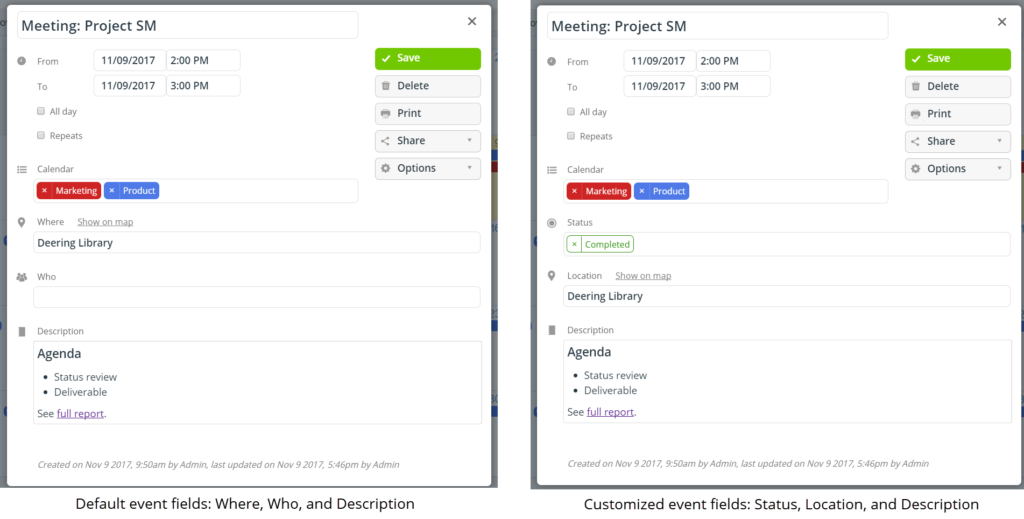 You can also modify the default event fields. You can rename the field, deactivate it, or make it required. To modify default event fields, or to create a new, customized event field, go to Settings > Event Fields.
Learn more:
---