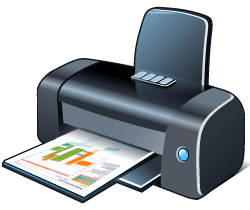 We have collected a few tips and tricks from our product testing and user experiences to help users get the best possible results when printing Teamup calendars. The printing solutions below have been tested with all major browsers including Internet Explorer, Firefox, Chrome and Safari.
Please note that on mobile devices the Teamup Calendar Print Menu is not available. Instead, initiate printing from your mobile device's print functionality.
EXAMPLES
Week view output: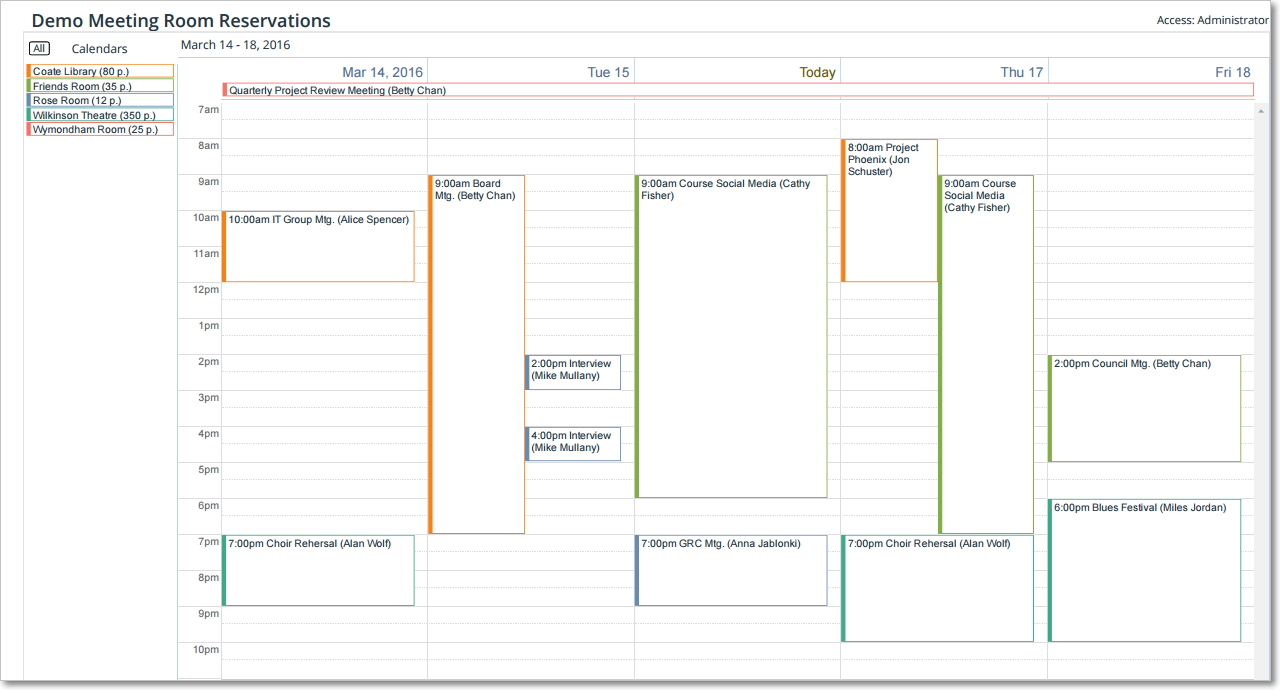 Month view output: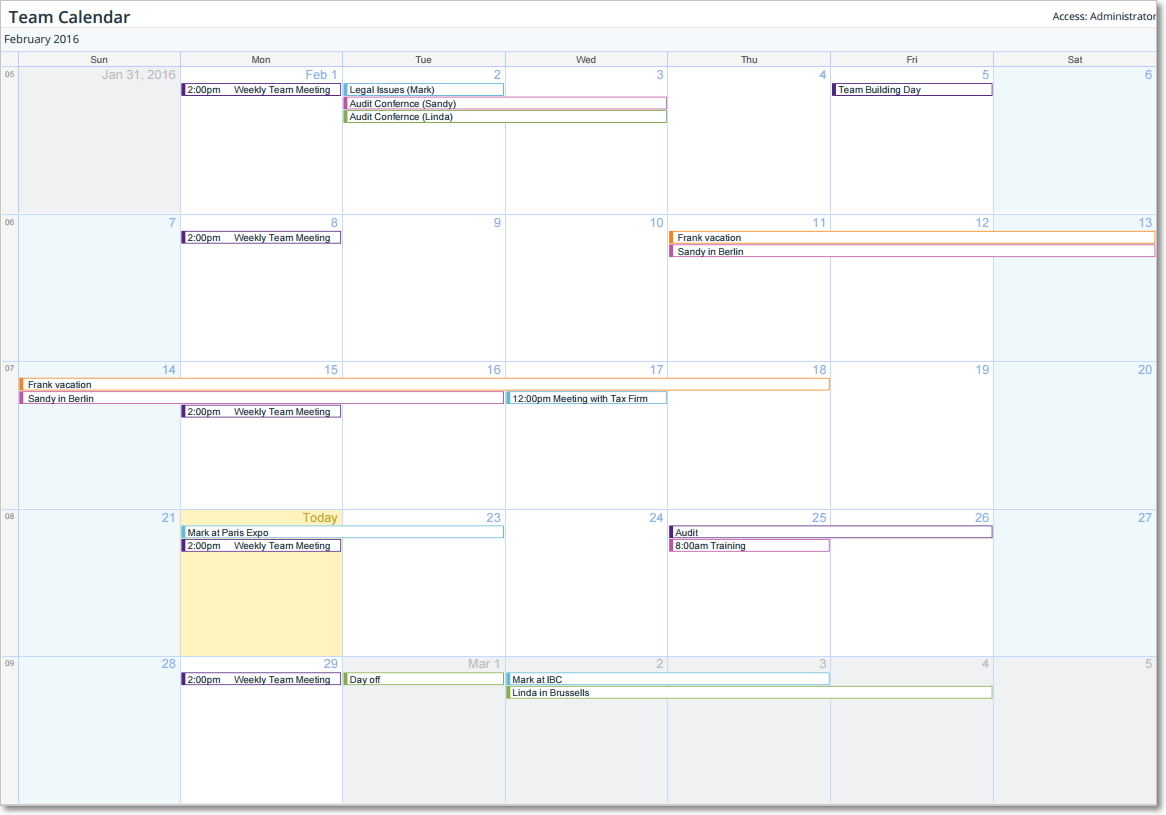 List view output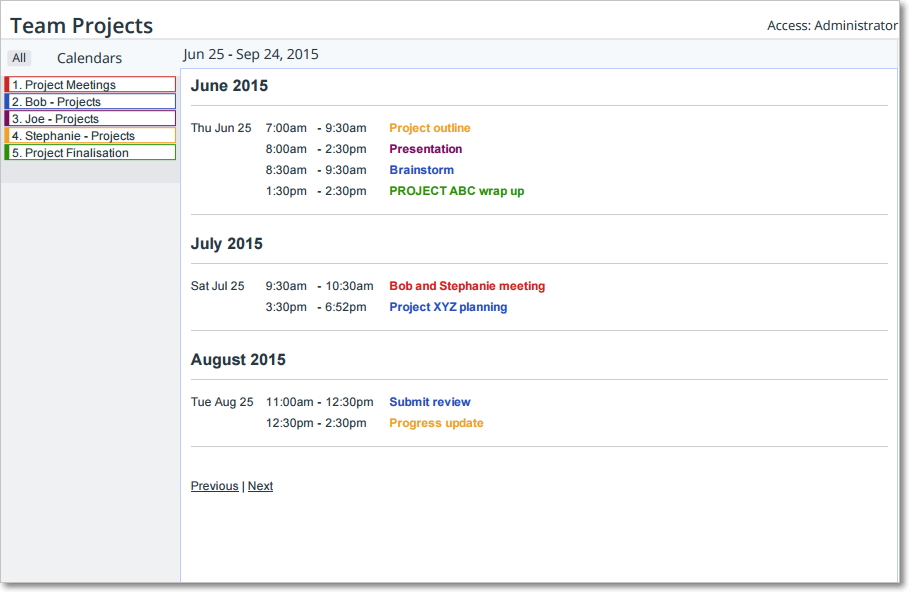 Still experiencing difficulties with printing? Please check out these articles addressing specific printing problems.