With Teamup Calendar, it's easy to print your calendar, with events or as a blank template.
You can adjust the print font size in Firefox and Internet Explorer, if needed.
Go to Print Preview, then scale to a larger %, as illustrated below. Doing so will print your calendars in a larger font. Google Chrome does not have this functionality, as far as we are aware. (Please let us know if you have learned otherwise.)
Note that this approach may lead to parts of your calendar being cut off from the printed page; adjust the scale cautiously and check page margins. Hiding the calendar's left side bar before opening the Print Preview can provide more space for printing.
Firefox
Choose the Page Setup tab, then enter a number in the Scale box to adjust the font size.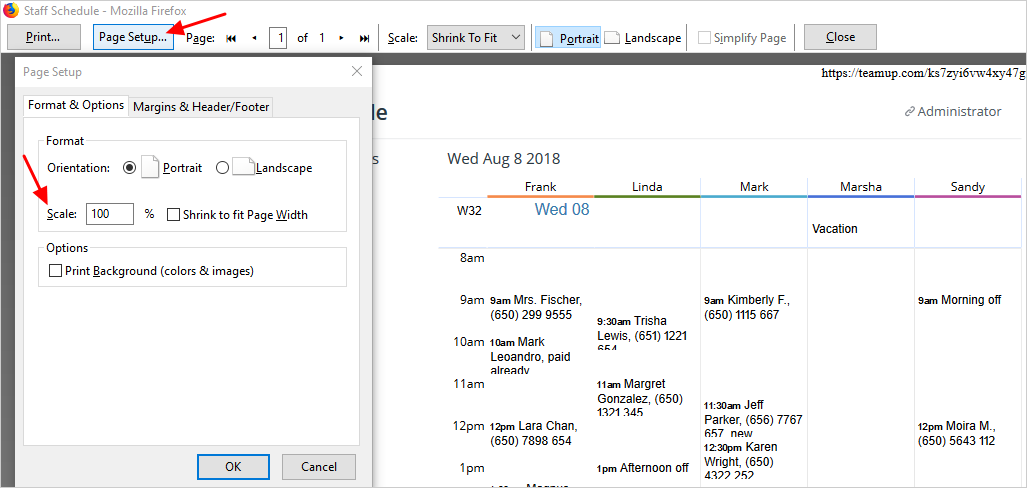 Internet Explorer
Click the Shrink To Fit drop-down menu, then select a larger percentage to increase the font size.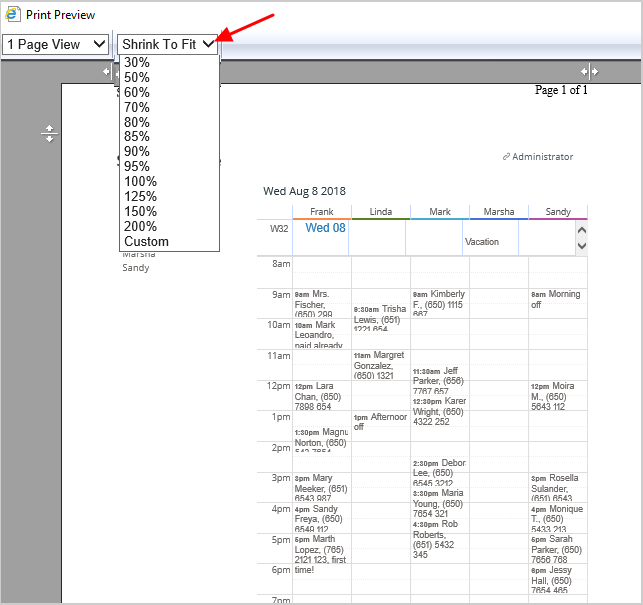 Learn more:
Keywords: printed calendar size, adjust font size on printed calendar