Currently we process subscription payments through Stripe.  In your calendar Settings > Subscriptions, you can click the Upgrade or Renew button and proceed with the process. If you do not proceed or for some reason the payment is not completed, you upgrade or renewal process would be aborted and a pending payment notice would appear  on your subscription page: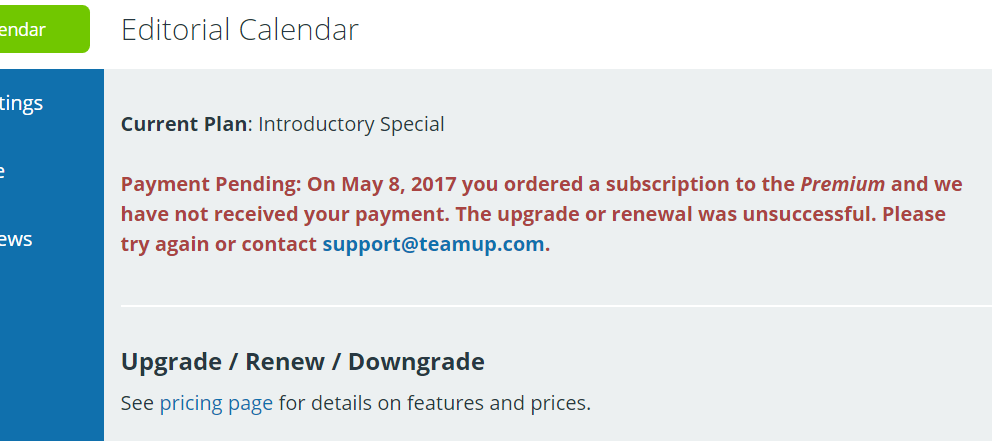 If you did submit your credit card details but failed to complete the payment, the most common reason has been that it was declined by your banks.  You may call your bank and clarify that it was indeed you who submitted the request, not any fraudulent unknown party.  This helps resolve the issue in most cases.
If your subscription has been downgraded to the free plan, some of your calendars may have been deactivated and some password protected links may not be accessible anymore.  But no data has been deleted.  In fact, all data and settings you have worked on prior to the downgrading can be reactivated  when the payment for an upgrade is completed.
To resume the payment process simply click Upgrade or Renew button again and start over, until you receive a confirmation email from Paypal.  Your subscription status would have been adjusted accordingly.  If some of your calendars are not visible, go to Settings > Calendars to re-activate them.
In case the payment pending issue persists, please contact support@teamup.com for further assistance.
Thank you for using Teamup!