The teamup.com web site does not have a place to log in – there is no log on as such with a Teamup Calendar. Learn more about how Teamup is different.
YOU NEED A CALENDAR LINK
Access to Teamup Calendar is via calendar links. A link is all you need to open your calendar.
If you're looking to get back to the calendar you created earlier, you can find your administrator link in the email you received from Teamup when you created the calendar
If you have misplaced that email, use our Calendar Link Recovery Tool to retrieve your calendar link.
If you are not the person who initially created the calendar, you were probably sent a calendar link by the calendar administrator. Please contact that person and request your link.
Once you have your calendar link, simply click on it, or enter the link into the address bar in the browser of your choice to access your calendar.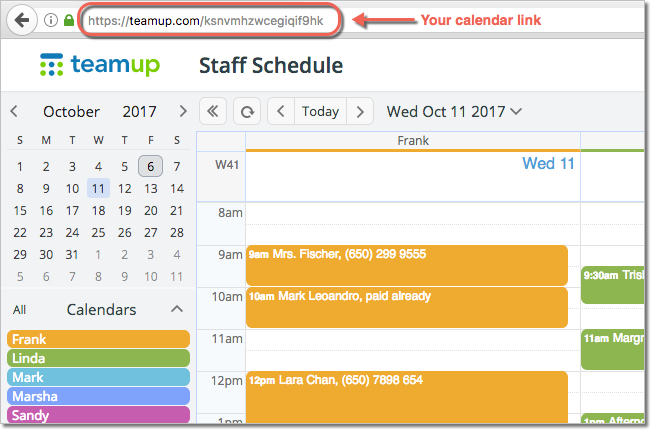 MAKE IT EASY FOR FUTURE ACCESS
We suggest bookmarking the link in your browser, setting it up as a home page tab, or adding a shortcut to your desktop for future use. If  you are using Teamup Calendar on a mobile device, add it to your home screen or download one of our mobile apps.
Tags: login, calendar access, share, username, log in