There are two options to print Teamup Calendar in color.
PRINT WITH BACKGROUND COLORS
You can print background colors with white font, the same as it is displayed on your screen.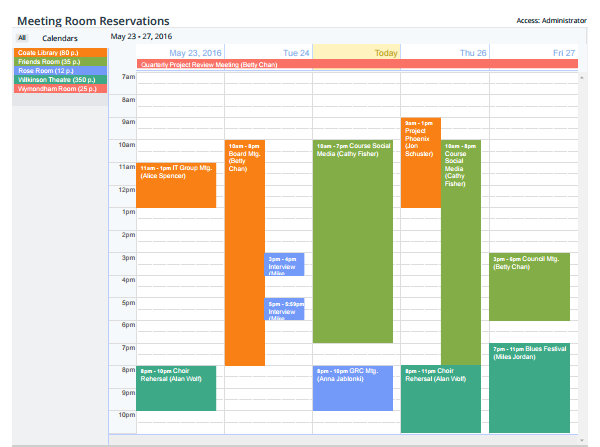 PRINT LITE
Print grey to dark font on white background with color borders for each event.  This help increase the readability of printouts.  Please note that Chrome renders the font in grey while it is much darker with Firefox.
The default is set to print dark font on white background.  To print background colors, change the print setting in your browser, which varies from browser to browser.
FIREFOX:
Access the File Menu icon in the top right-hand corner of the browser window
From the next menu, click the icon labeled "Print." This will take you to the Print Preview screen for your current browser window
At the top of the Print Preview screen, click the "Page Setup" button.
From the Page Setup dialogue box, adjust for color printing (see screenshot below)

CHROME:
Access the File menu by clicking the icon in the top right-hand corner of your browser window
From the drop-down menu, select Print
From the menu provided on the Print Preview screen, adjust to enable color printing
INTERNET EXPLORER:
Access the pull down menu next to the Printer icon and select Page Setup
2.    From the Page Setup dialogue box, adjust to enable color printing